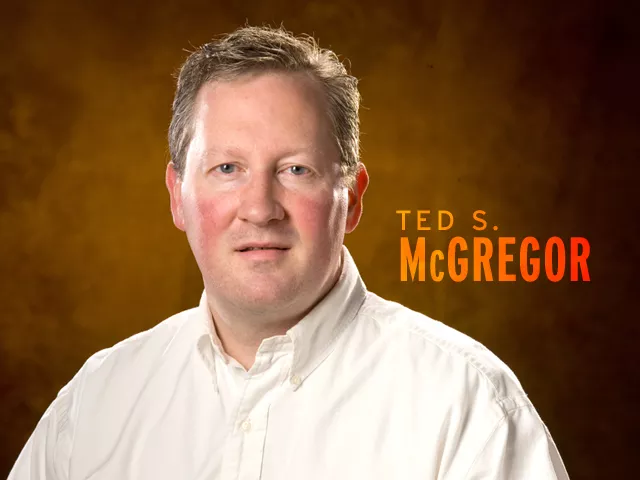 We Interrupt This Campaign…
After a couple months of wall-to-wall GOP-TV, President Obama will get a chance to cut in Tuesday night when he delivers his State of the Union speech. If Mitt Romney and his Super PAC get their way, it'll be his last.
So will we get a laundry list of national needs or a full broadside against Congress and its policy vacation of the past year? Remember, Harry Truman won an improbable second full term by running against a "do-nothing Congress."
Whatever happens, there'll be a local connection, as the Washington Post reports that Bruce Reed, chief of staff to Joe Biden and former advisor to Bill Clinton, is corraling the elements of the speech for Obama. Reed grew up in Coeur d'Alene and is the son of Inlander commentator Mary Lou Reed.
In 2008, Bruce Reed wrote "The Has-Been" column for Slate.com, and one of his favorite targets was Romney. So Tuesday's speech is worth a listen.
Romneys Everywhere

Speaking of local Romney connections, we knew there were tons of them all over Utah and Michigan (and even Mexico, as NBC reported on Rock Center With Brian Williams earlier this month), but Julie Muhlstein of the Everett Herald wrote about some Romneys right here in Spokane. She graduated with Mitt's cousin, Rick Romney, from Ferris High School, Class of 1972.
His connection to Michigan Gov. George Romney, "made our classmate ever-so-slightly famous at school," Muhlstein wrote last week.
"The last time I saw Rick Romney was … at a 35-year high school reunion in downtown Spokane [in 2007] … Our classmate talked briefly about cousin Mitt, [but] … instead of any chatter about the race, I remember Rick Romney, who lives in the San Diego area, proudly sharing [family pictures]…" It's safe to say if Rick Romney shows up for his 40th reunion this summer, he'll be more than "ever-so-slightly" famous.
A Wholly Owned Subsidiary?

While Muhlstein called on people to judge Mitt Romney on his merits as a leader, not for his religion, one commentator agrees — kind of. Columnist Robert Lenzner of Forbes says it's not Romney's Mormon religion that bothers him; it's his worship of the particular sect of capitalism known as "Private Equity." While Rick Perry was calling Romney's firm Bain Capital "vulture capitalism" last week, Lenzner was even more pointed, describing the private equity game as "ruthless," "a racket" and "corporate rape."
"I say you don't want a private equity bigwig in the White House," Lenzner wrote. "It will appear to the world that Wall Street owns the White House."