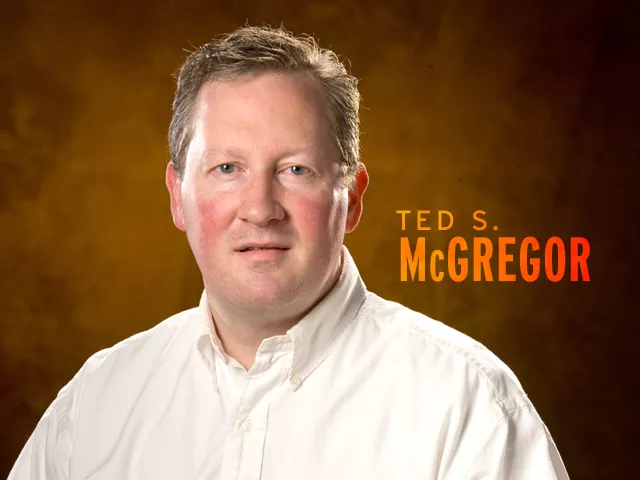 So, What Else is On?
Something odd has happened to the GOP primary season — people are tuning out. Although both Iowa and New Hampshire's turnouts were up a bit from 2008, and South Carolina's was way up, everything since has been kind of tepid.
Florida was down 14 percent from 2008, and in Minnesota last week, only 47,800 turned out to vote — 25 percent less than in 2008, and 95 percent less than voted in the last statewide election. More people attended the Super Bowl than voted in Minnesota. Same story in Colorado and Nevada — down and down. Why?
Theory One: Super PAC blowback. Perhaps people are turned off by the endless negative ads kneecapping fellow Republicans. If you're disgusted by the spectacle, you may just refuse to vote.
Theory Two: Caucuses are lame. The caucuses have shown the greatest fall-off. Maybe it's a system whose time has passed. "Their flaws have become dominant," Larry Sabato, the University of Virginia political scientist, told the New York Daily News. "Turnouts are low and skewed to ideologues." And in Iowa, they couldn't even get their caucus night count right.
Theory Three: People are bored. This is bad news for Mitt Romney, who is dogged by worries that his candidacy will never catch fire. In America, it's all about ratings, and right now more and more people are finding something else to watch.
The Knickknack Vote
If you were an early adopter of Barack Obama in 2008, you might have purchased a limited-edition print from his website that's worth 10 times what you paid. So if you want a keepsake, or just want to show your true colors, do what the Founding Fathers would have wanted: Go shopping!
At mittromney.com, you'll find buttons, T-shirts, mugs. He does go out on a limb with a $50 hoodie — yeah, Mitt's down with hoodies! But clocking in at 27 items, he's clearly losing the apparel race.
At barackobama.com, you'll find nine screens full of be-logoed gear — 138 in all, from a barbecue apron ("fired up and ready to grill") to a doggie sweater to a six-pack cooler to help connect with America's regular Joes. But the best bet for future eBay glory has to be the Obama 44 basketball jersey for $95.
And yes, we did check and we're sorry to report that there are no sweater vests on offer — yet — over at ricksantorum.com.