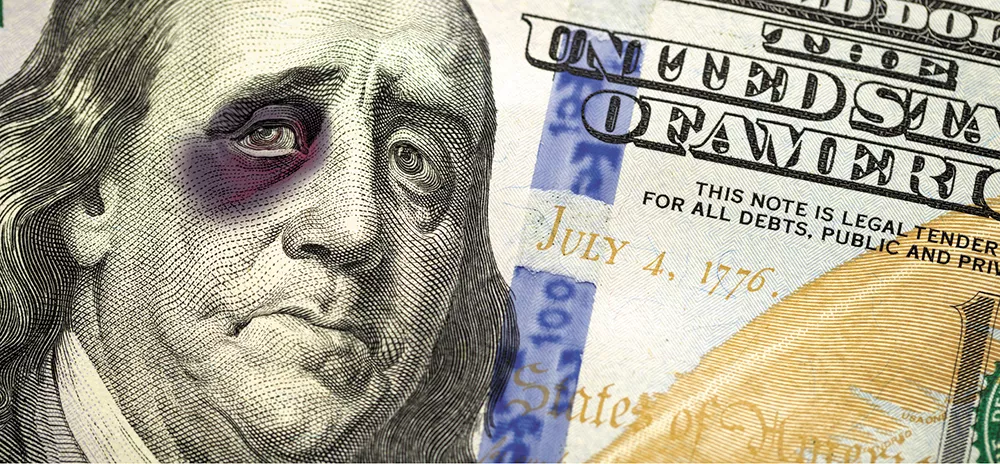 Elizabeth Miller tracks her worth with the app on her phone. She watches as each student loan payment affects her economic standing, her value in society.
"I'm worth less than $100,000," she says. "It's a very weird thing to be told."
Miller, 27, graduated from Gonzaga University in 2008 with a bachelor's degree in biology. Despite academic scholarships, she borrowed just under $20,000 in federal student loans. In 2013, she received her master's in bioinformatics from John Hopkins University and her loans soared to $101,000.
Miller says she's surrounded by graduates who owe "ridiculous amounts of money." While debt is still taboo to discuss, the sum of her loans is too staggering not to. Her monthly student loan payment is $800 and will increase to upward of $1,600.
"I have a hard time thinking long-term," she says. "Student loans were always some abstract thing we were told not to worry about, but the total amount is hard for me to wrap my head around."
College graduates like Miller have accrued $1.1 trillion in student loans — all but $1 billion owed to the federal government. The average undergraduate finishes with nearly $30,000 and almost 20 percent of those borrowers are in default.
Miller isn't your average college student — but I am. I graduated from Washington State University in 2008 with a bachelor's in journalism and nearly $12,000 in federal loans despite academic scholarships. Caught been low and middle income brackets, Sallie Mae became a household name at my dinner table. My parents took out private loans totaling $21,382, and today I'm footing a $34,000 bill.
We are graduates of the recession, fueled by federal loans and weaned further by private lenders. We are the millennials who economists fear are too crippled with debt to revive the economy with home mortgages and new cars, tarnishing the unattainable American Dream. We are educated and broke at what should be the pinnacle of our lives.
Reforms like President Obama's Pay as You Earn program cap student loan payments at 10 percent of student income and forgive good-standing balances after 20 years, but fail to address interest-rate increases that result in graduates paying double, if not more, than their original loan.
"I realize I had the opportunity to go to school, but now I have to bank on my future supporting loan payments," Miller says of her job as a technical analyst with Bayer. "My loans are at the center of planning everything. I can't pretend they're not real anymore."
The economy isn't the only thing suffering from student loan debt. In 2013, the University of South Carolina and Northwestern University published studies that students ages 25 to 31 who use debt to finance college report higher stress, depression and overall poor health.
Madison Feddersen, 26, says her student loans make her anxious. She has trouble explaining — justifying — the debt to people.
"It's difficult to talk to people who don't understand where I come from and why my family had to make certain choices," she says. "Debt is what's expected of us now. Loans are a reality. This is just how it works.
"The intent is to better you as a person, but school shouldn't have to be a choice."
Feddersen graduated from Gonzaga in 2010 with a bachelor's in special education. Rowing and music scholarships didn't cover the private school tuition, so she co-signed with her mother on nearly $20,000 in private loans from Sallie Mae. At times, her private loan payments reached $1,800 a month; today she pays around $300.
Feddersen now works for a school district as a behavioral interventionist. In May, she'll graduate from California State University, Long Beach with a master's in early childhood education — tacking on a total of $90,000 in federal and private loans. On top of planning for graduation and her upcoming wedding, Feddersen says she's planning a lifetime of payments and choices centered on debt.
"People who have student debt like I do have it well into their 50s and 60s," she says. "Early childhood education doesn't pay much. Realistically, I need to make quite a bit more to live the life I want to live.
"I'm not out trying to buy the nicest car or spend a lot of money. I'm just trying to have a family one day, a job and a garden." ♦