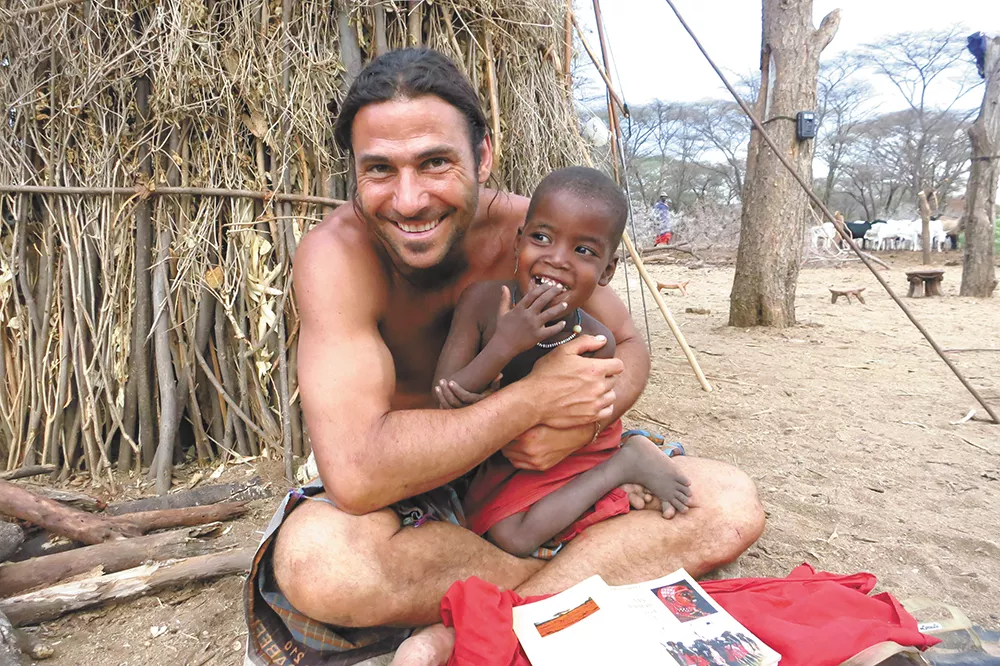 Hazen Audel has escaped charging elephants while tracking game with the Kalahari Desert's San bushmen, fished for great white shark from a canoe in the Solomon Islands and used golden eagles to hunt via horseback with Mongolian Kazakhs.
All in a day's work for Audel, who since 1998 has filled three passports with stamps from around the world. His first trip was at age 19 when, dissatisfied with college, he flew to Ecuador, rode a bus into the Amazon jungle and realized it was where he was meant to be. He'd return every summer for 10 years thereafter to run a guiding business.
Now, Audel does all of this on his own television show, a new National Geographic Channel production called Survive the Tribe in which he attempts to adapt to the way of life and culture of a remote tribe of people.
In between trips he studied — earning an undergraduate degree in biology and graduate degrees in both ethnobotany and teaching, and also studying mathematics and Native American art — resulting in more trips to places like Costa Rica and southeast Asia. He also worked with Outward Bound, founded the Wisconsin-based Native Ways Association, launched his own custom fabrication and architectural artwork company, Hazen Audel Artworks, and taught art and science at Ferris High School up until last year.
He created The Wild Classroom (now called Untamed Science) in 2003 with several fellow grad students and self-proclaimed "ecogeeks," producing science education videos and an online portal used by teachers nationwide. That led to his being tapped as consultant on the "Ecuador" episode for Discovery Channel's Man vs. Wild series in 2007.
His big break came when he caught the attention of Icon Films, a British producer of mostly travel, history and science shows like Animal Planet's River Monsters. Icon's Harry and Laura Marshall visited Audel in Ecuador last year, traveling three days downriver via dugout canoe to speak with and ultimately film him with the Hoaurani, the first tribe he'd lived with in 1998.
"[The Marshalls] really believed in me when everyone else wouldn't give a long-haired kid from some little town called Spokane the time of day," says Audel.
National Geographic picked up the pilot, "Rainforest Masters," which premieres as the first of six episodes of Survive the Tribe, Thursday, July 24 at 9 pm.
The premise is straightforward. With seven to 10 days to learn about each culture, Audel travels to each location accompanied by the film crew and "fixers," as he calls them: translators, a cook, navigators. Once there, his job is to be himself among his tribal family in their native environment: interact with elephants, sharks and the aforementioned eagles, as well as learn to use a blowgun and poisonous darts with the Ecuadorian Hoaurani, build an igloo with the Canadian Inuit and survive on blood and milk with the Kenyan Samburu.
"They follow my journey as I succeed or fail," says Audel of the camera crew, which doesn't engage or assist him. Not even during a hunting scene in the pilot, in which Audel is separated from the film crew and his tribe mates. Contrast that with shows like Man vs. Wild, which suffered amid allegations of faked scenes (host Edward "Bear" Grylls reportedly slept in a hotel during filming in California's Sierra Nevadas).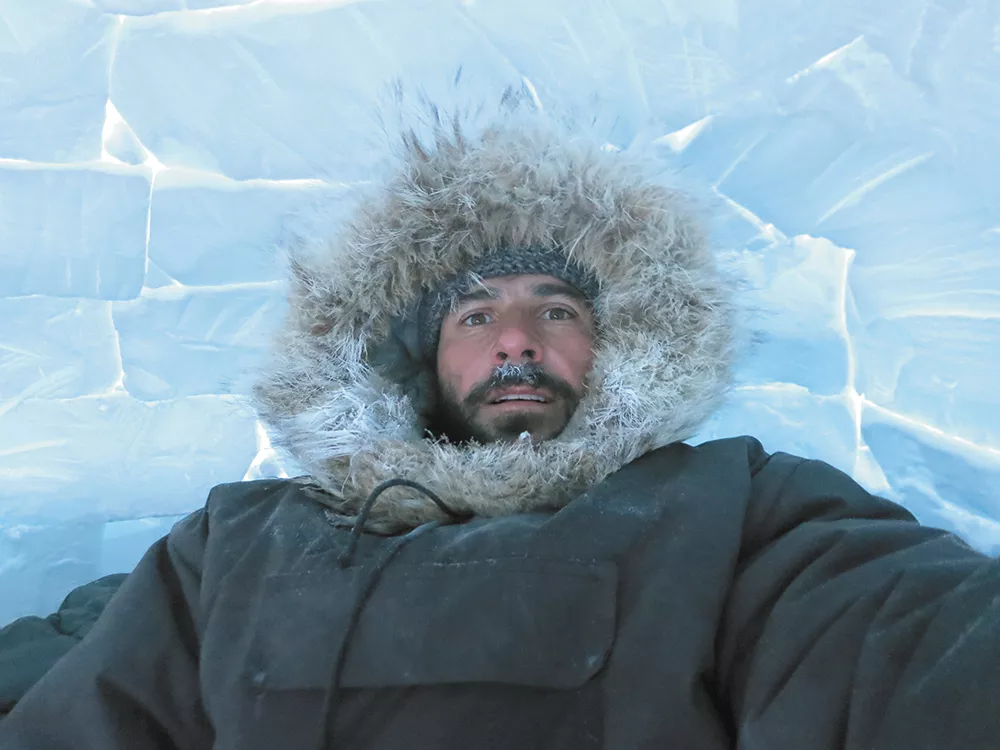 The more important distinction between Survive the Tribe and similar shows is how they depict the "outdoors as something you have to fight to get out of," says Audel. "I love being out in the wild, and the wilder the better."
"Hazen pushes himself to the edge of every challenge, mastering new quests with remarkable natural instinct, high threshold for adventure and exceptional ability to connect that global audiences will love," says Hamish Mykura, executive vice president for National Geographic.
On-screen (and off), Audel is equal parts intelligence, sincerity and boyish charm, joking with a 70-year-old Hoaurani elder about his incredibly youthful appearance and hearty physique. It doesn't hurt that Audel is unassumingly handsome — the story on the series in the UK's Daily Mail calls him "hunky." Tall, tan and athletic, his long, dark hair in a ponytail, his moss-green eyes light up as he narrates some new discovery.
Tell Audel he is the show, and he defers. "The real stars are the indigenous people," he says.♦