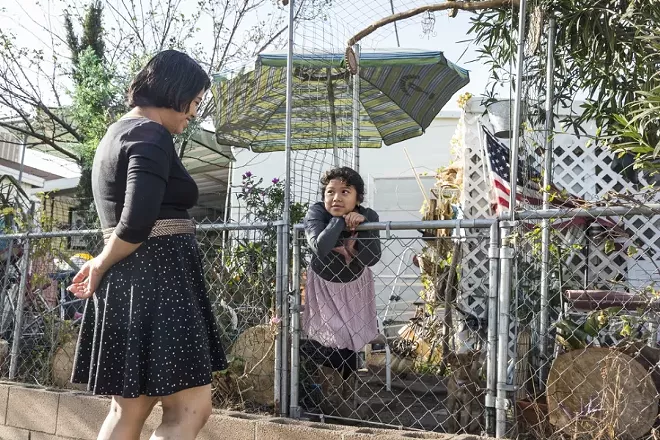 By MIRIAM JORDAN
© 2018 New York Times News Service
LOS ANGELES — Nearly 200,000 people from El Salvador who have been allowed to live in the United States for more than a decade must leave the country, government officials announced Monday. It is the Trump administration's latest reversal of years of immigration policies and one of the most consequential to date.

Homeland security officials said that they were ending a humanitarian program, known as Temporary Protected Status, for Salvadorans who have been allowed to live and work legally in the United States since a pair of devastating earthquakes struck their country in 2001.
Salvadorans were by far the largest group of foreigners benefiting from temporary protected status, which shielded them from deportation if they had arrived in the United States illegally. The decision came just weeks after more than 45,000 Haitians, the second largest group, lost protections granted after Haiti's 2010 earthquake, and it suggested that others in the program, namely Hondurans, may soon lose them as well. Nicaraguans lost their protections last year.
In the days leading up to the decision, immigrant advocates and the El Salvadoran government pleaded for the United States to extend the program, as it has several times since 2001, saying that conditions in El Salvador were still dire. A sense of dread gripped Salvadorans and their employers in California, Texas, Virginia and elsewhere.
The ending of protection for Salvadorans, Haitians and Nicaraguans leaves fewer than 100,000 people in the program, known as TPS, which was signed into law by President George H.W. Bush in 1990.
It provides temporary lawful status and work authorization to people already in the United States, whether they entered legally or not, from countries affected by armed conflict, natural disaster or other strife. The homeland security secretary decides when a country merits the designation and can renew it for 6, 12 or 18 months.
The administration is giving Salvadorans in the program until September 2019 to get their affairs in order. After that, they no longer will have permission to stay in the country, forcing them into a wrenching decision.
Donald M. Kerwin Jr., executive director of the Center for Migration Studies, called rescinding protection for Salvadorans a "baffling ideological decision that is extraordinarily destructive on all ends. They are deeply vested and embedded in the U.S."