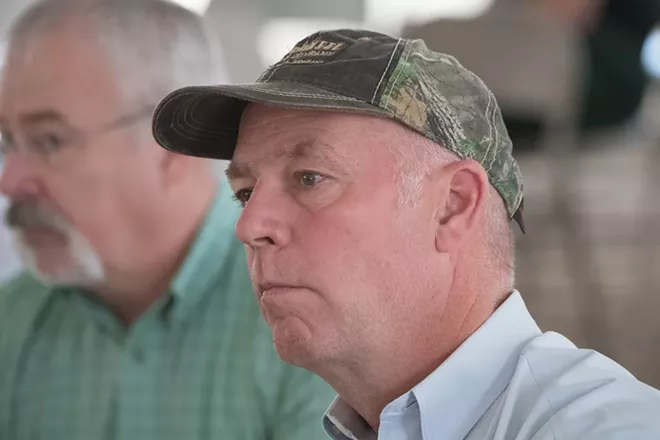 ON INLANDER.COM

NEWS:
You can't sentence kids to life in prison, rules the
Washington state Supreme Court
.

25TH:
How the
Inlander
, now turning 25,
gets completed
every week.
IN OTHER NEWS...

Bodyslam poetry

Trump celebrates the assault of a journalist at an event
in Montana
. (
Spokesman-Review
)

Shawn of the Red
Shawn Vestal wades deep into the
Missoula Trump rally
. (
Spokesman-Review
)
Everybody Hates Jeff
Jeff Sessions is not only unpopular with Trump — he's unpopular
within the Justice Department
. (
New York Times
)

Catholic cover-up

Did the Catholic church help cover up the sexual
abuse.
I mean, we know it did, but did it
cover up more than we thought
? (
New York Times
)
The Saudi guard
Treasury Secretary Steven Mnuchin is going to attend a Saudi event, despite the regime's apparent murder of a U.S.-based journalist. The Saudi regime, to be clear. Not the
Trump regime
.
(
Washington Post
)