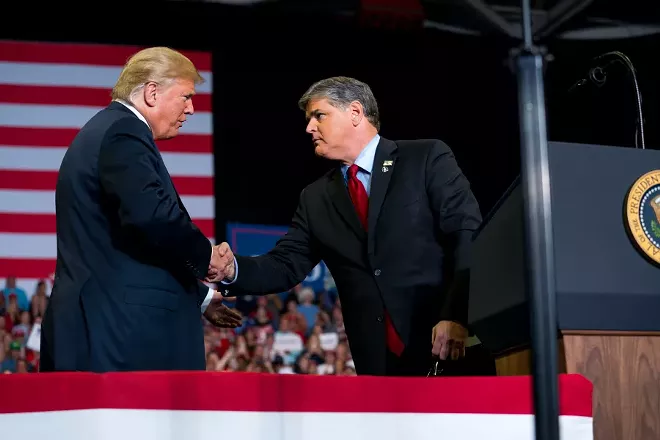 By Eileen Sullivan
New York Times News Service
WASHINGTON — President Donald Trump claimed "Big Victory" the morning after the midterm elections when his party lost control of the House of Representatives in a wave of Democratic wins that signaled disapproval of how he is running the country.

Even as the Republican hold on the Senate strengthened Tuesday, the president is likely to face more partisan fighting and a flurry of new Democrat-led congressional investigations into his finances and business dealings.
The president's positive take Wednesday echoed his short message Tuesday night when he declared "Tremendous success" as votes were still being counted in some parts of the country.
The White House announced early Wednesday that Trump would be holding a news conference later in the morning.
In another morning Twitter post, the president set what likely will be the tone of the news conference and said the Republicans who supported his policies won in Tuesday's elections, and "those that did not, say goodbye!"
Trump also said he received congratulatory messages from "foreign nations (friends)," without specifying any countries, amid concerns leading up to the elections that a major Democratic victory could stymie the administration's foreign policy initiatives.
On Tuesday night, the president was mostly quiet, but later boasted to others that he deserved credit for the Republicans who won Tuesday.
In the past few months, Trump prioritized campaigning in Florida, Georgia, Indiana and Missouri, where there were important Republican wins in Senate and governor races. But in other places around the country where voters supported Trump in the 2016 election, Democrats were able to gain ground.