ON INLANDER.COM
NEWS:
The
Spokane Tribe wants to be on the Spokane Regional Transportation Council
, but they 're being told to wait.
NATION:
The investment firm founded by the chair of President Trump's inaugural committee developed
a plan to profit off its connections to the incoming administration
and foreigners.
MUSIC:
KISS was in town on Monday night and we have
photo evidence
.
IN OTHER NEWS...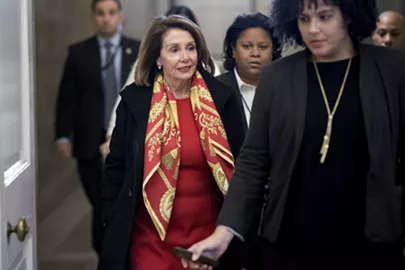 My fellow Americans...
The President of the United States of America, who is Donald Trump, delivered his State of the Union speech on Monday. I did not watch it, but
here are some highlights
from CNN.
And in response...
Stacey Abrams, the Democratic nominee for Georgia governor in 2018, delivered the Democrats' response to the president. Politico has
a cool breakdown of her speech
with fact checks and important context.
Seriously racist
Embattled Virginia Democrat Gov. Ralph Northam's
medical school yearbook
is an ugly one. And it's not just because of Northam. (
New York Times
)
Clever Krebs
Charges were thrown out in a San Juan assault case after it was revealed that Sheriff Ron Krebs
had used the court security camera
to focus on defense notes and a juror's notebook. (
Seattle Times
)