ON INLANDER.COM

NEWS:
Washington Attorney General Bob Ferguson says
Avista overcharged its customers
, and now it's time to pay up. GIVE ME MY $40, SCOTT!
TECH:
Facebook is broadening its scope of what it considers terrorism in an effort to target extremism. More from the
New York Times
,
here
.
IN OTHER NEWS...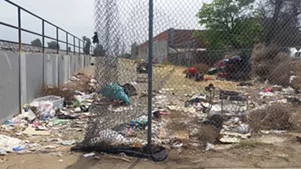 Punching down
President Trump took a swipe at
California's homeless population
, saying that they are hurting the "prestige" of the cities like San Francisco and L.A. (
Washington Post
)
Single in Spokane?
Look elsewhere
, a new report says. (KREM)
Fear of change
Most
teens in America are frightened by climate change
, and one in four of them are doing something about it. (
Washington Post
)
Israeli a close call

Israel's latest election is too close to call
. If elected, Prime Minister Benjamin Netanyahu, the country's longest-serving PM, has pledged to annex more territory in the occupied West Bank. (BBC)