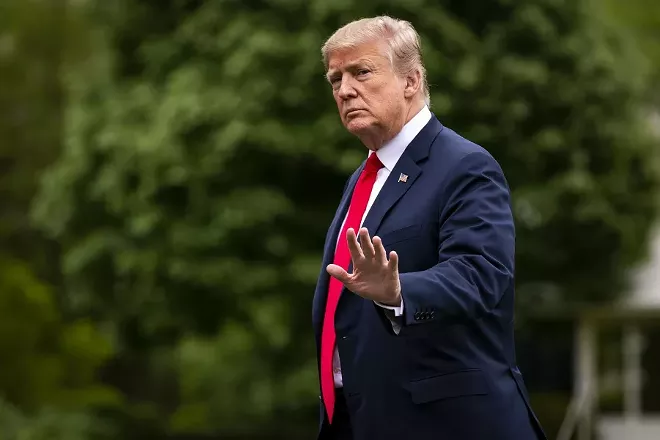 By MARK LANDLER
© 2018 New York Times News Service
WASHINGTON — President Donald Trump declared Tuesday that he was pulling out of the Iran nuclear deal, unraveling the signature foreign policy achievement of his predecessor, Barack Obama, and isolating the United States among its Western allies.

"This was a horrible one-sided deal that should have never, ever been made," Trump said at the White House in announcing his decision. "It didn't bring calm, it didn't bring peace, and it never will."
Trump's announcement, while long anticipated and widely telegraphed, plunges U.S. relations with European allies into deep uncertainty. They have committed to staying in the deal, raising the prospect of a diplomatic and economic clash as the United States reimposes stringent sanctions on Iran.
It also raises the prospect of increasing tensions with Russia and China, which also are parties to the agreement.
"France, Germany and the United Kingdom regret the US decision to get out of the Iranian nuclear deal," President Emmanuel Macron of France said in a post on Twitter shortly after Trump's announcement. "The international regime against nuclear proliferation is at stake."
One person familiar with negotiations to keep the 2015 accord in place said the talks collapsed over Trump's insistence that sharp limits be kept on Iran's nuclear fuel production after 2030. The deal currently lifts those limits.
The withdrawal fulfills one of Trump's oft-repeated campaign promises, and came despite intense personal lobbying by European leaders and frantic attempts to craft fixes to the deal that would satisfy him. In part, Trump was driven by the conviction that taking a tough line with Iran would help an upcoming negotiation with North Korean leader Kim Jong Un, whom he plans to meet in the next several weeks.
By Monday, the White House began informing allies that Trump was going to withdraw from the deal and reimpose oil sanctions and secondary sanctions against the Central Bank of Iran.
Trump has also instructed the Treasury Department to develop additional sanctions against Iran, a process that could take several weeks.
Under the financial sanctions, European companies will have between 90 days and 180 days to wind down their operations in Iran, or they will run afoul of the U.S. banking system. The oil sanctions will require European and Asian countries to reduce their imports from Iran.