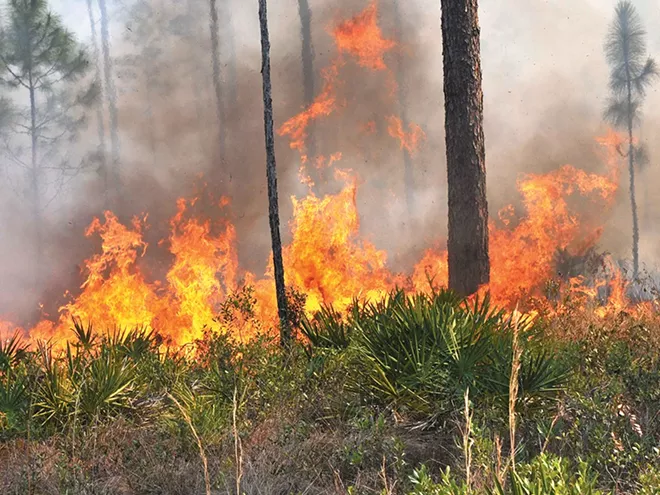 ON INLANDER.COM

NEWS:
Republicans won the battle
in Eastern Washington with the re-election of Cathy McMorris Rodgers to her seat in the House, but with Democrats taking the chamber, did they lose the war?
NEWS:
Turns out, voters really didn't like the idea of building a sports stadium downtown instead of rebuilding at Joe Albi Stadium's current location.
Here's what was at play
.
IN OTHER NEWS
Death toll climbs in California blaze
With the discovery of more remains on Sunday, the
death toll in the camp fire in Northern California climbed to at least 29
, the
Los Angeles Times
reports.
Trump's nationalism called out in Paris
After receiving criticism for not visiting a cemetery for World War I veterans over the weekend on his trip to France due to rain (other leaders didn't let the weather daunt them), President Trump appeared at a WWI armistice commemoration with other world leaders at the Arc de Triomphe.
The
New York Times
reports that the "ceremony
meant to celebrate the ties that bind the world today in effect showcased the divisions
that are pulling it apart," noting that French President Emmanuel Macron said in his speech, "Nationalism is a betrayal of patriotism by saying: 'Our interest first. Who cares about the others?'"
Brown for TBD
Lisa Brown isn't necessarily done being a politician yet after her loss to Cathy McMorris Rodgers, but she told the
Spokesman-Review
she
doesn't plan to launch a bid for Spokane mayor next
.