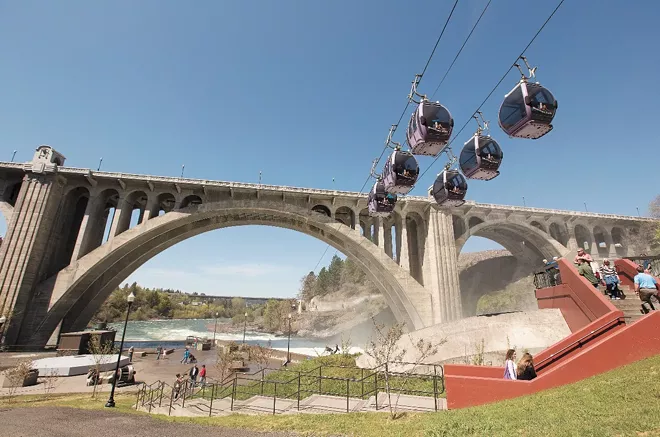 S
o, Spokane made
it to the top of another list, everyone.
It's not a secret that more and more people are looking to move to Spokane from Seattle. But according to a
recent report from realtor.com
, it also turns out Spokane is the most popular major metropolitan area in the country when you look at both how many people from elsewhere want to move here and how many locals want to stay.
In looking at searches on realtor.com for the third quarter this year, the company's economists found that Spokane had more people from out of town looking at home listings here, and fewer people in Spokane looking at listings out of the area, than any of the other 100 biggest metro areas.
Of our in-state views, more than 59 percent were from King County, with more than 31 percent coming from Seattle-Tacoma-Bellevue, the realtor.com data shows.
That far outpaced views from any other metro area, with Portland-Vancouver-Hillsboro coming in with just 4.2 percent of Spokane-Spokane Valley's views, followed by Coeur d'Alene, Los Angeles-Long Beach-Anaheim, and San Francisco-Oakland-Hayward, which each had 3.8 percent of the views.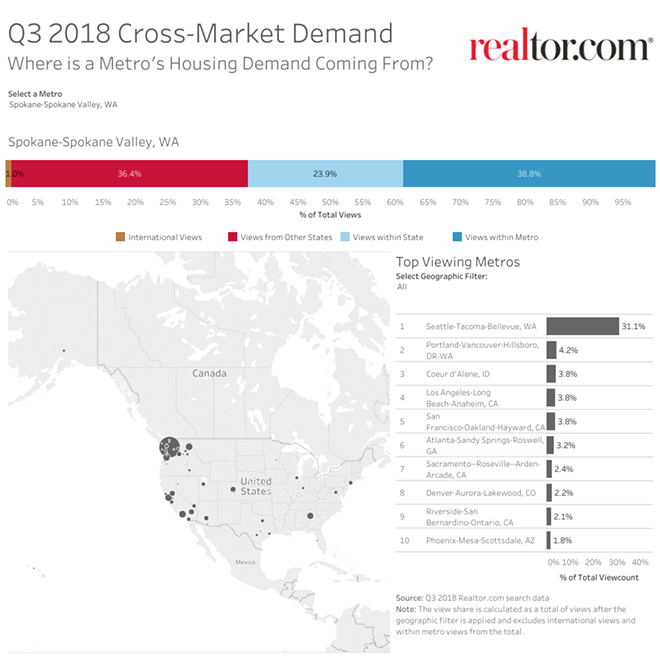 Meanwhile, the top 10 out-of-state counties with people searching for Spokane homes include neighboring Kootenai County, a few Oregon counties including Multnomah (we see you, Portland), a handful of California counties, and DeKalb County, Georgia (my bet's on the Air Force connection), according to the third quarter 2018 data.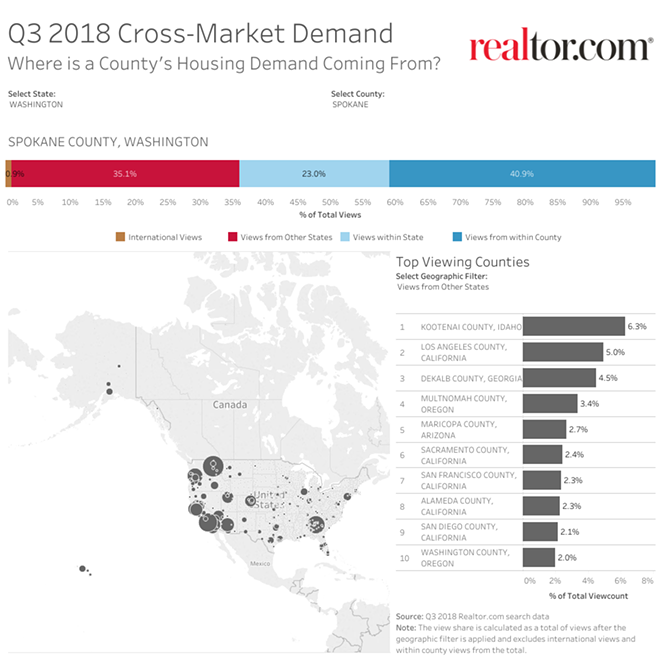 Here's more of what the site had to say about Spokane and the especially strong interest from Seattle:
"About 36.4 percent of the Spokane shoppers came from other states, although the majority of potential buyers were based in pricey Seattle. That could be because home prices in the 'Lilac City,' as it's called, were just $290,000 as of Oct. 1, according to realtor.com data. Meanwhile, homes in the Seattle metro area are listed at nearly double that, at $555,050.

The state's second-largest city boasts an outdoorsy culture with lots of hiking and cycling opportunities, plenty of lakes nearby, and a thriving arts scene. Fun fact: It hosted the World's Fair in 1974."

Close behind Spokane were Deltona, Florida, Portland, Maine, Charleston, South Carolina, and Boise, Idaho, realtor.com's piece notes.
"Unlike the areas that residents are looking to leave, these markets are still relatively affordable," author Clare Trapasso writes in the piece. "They're just under or not too far above the national median of $295,000."