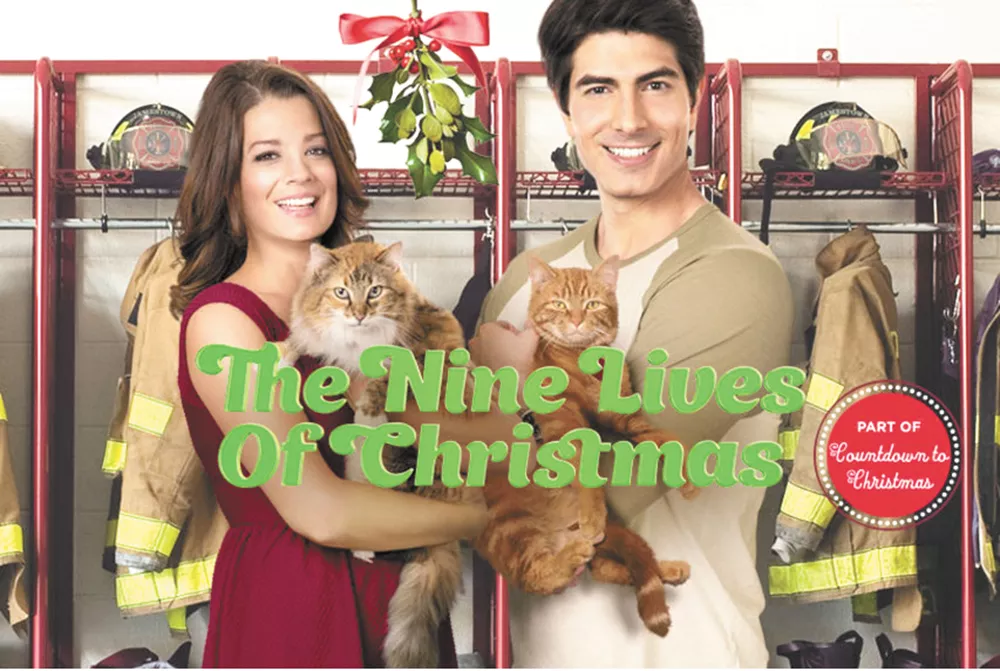 Some holiday television traditions cross cultures and generations with ease. Watching It's a Wonderful Life or A Christmas Story or the animated classics once every year — who would deny the pleasure in that?
Some of us, though, use this time of year to delve into seedier fare on our TVs. I'm not talking mainstream movies like Bad Santa or cult splatter flicks like Silent Night, Deadly Night. I'm thinking about the perverse pleasure some of us take in watching the Hallmark Channel or Lifetime when the schmaltziest possible interpretations of Christmas take command of the schedule 24/7.
The acting quality of these movies? Subpar at best. The writing? Seemingly done by the same people who write game-show hosts' one-liners. The plots? Utterly predictable. The production values? Third World snuff films use more sets and better lighting.
Yet I'm transfixed. Every year a slew of cable channels produce new holiday flicks to add to a deep catalog. Look at the Hallmark Channel website — you don't need to turn the channel before 2015 if you're into the crass appeal of these cinematic trainwrecks.
I kicked off Binge 2014 with Snow Bride, a modern "classic" from 2013 that brings a tabloid reporter and political progeny together through a case of mistaken identity and the holiday spirit. It featured a cast full of vaguely familiar actors — "Hey, is that Ryan O'Neal? No. Never mind." — and the sort of bare-bones set typically found in a late-night Cinemax flick.
The one recognizable face was Patricia Richardson, the mom from Home Improvement. When she's the "big name," you know you're dealing with quality. These annual atrocities are where all manner of has-beens pop up. We should be happy to find them in here instead of on Celebrity Rehab.
This year, you can watch two guys who played Superman slumming in sappy Christmas stories — Brandon Routh in The Nine Lives of Christmas and Dean Cain in Merry ExMas. Anne Heche is headlining One Christmas Eve, Rob Morrow (Northern Exposure) is in Debbie Macomber's Mr. Miracle, and Tiffani Amber Thiessen (Beverly Hills 90210/Saved By the Bell) stars in Northpole.
Judge me all you want. I know I'm not alone, even if you're not watching these flicks. And while you're missing out, I'll be over here enjoying the fireworks of Matchmaker Santa, starring the mom from The Brady Bunch, Cliff Clavin from Cheers and one of the Mean Girls.