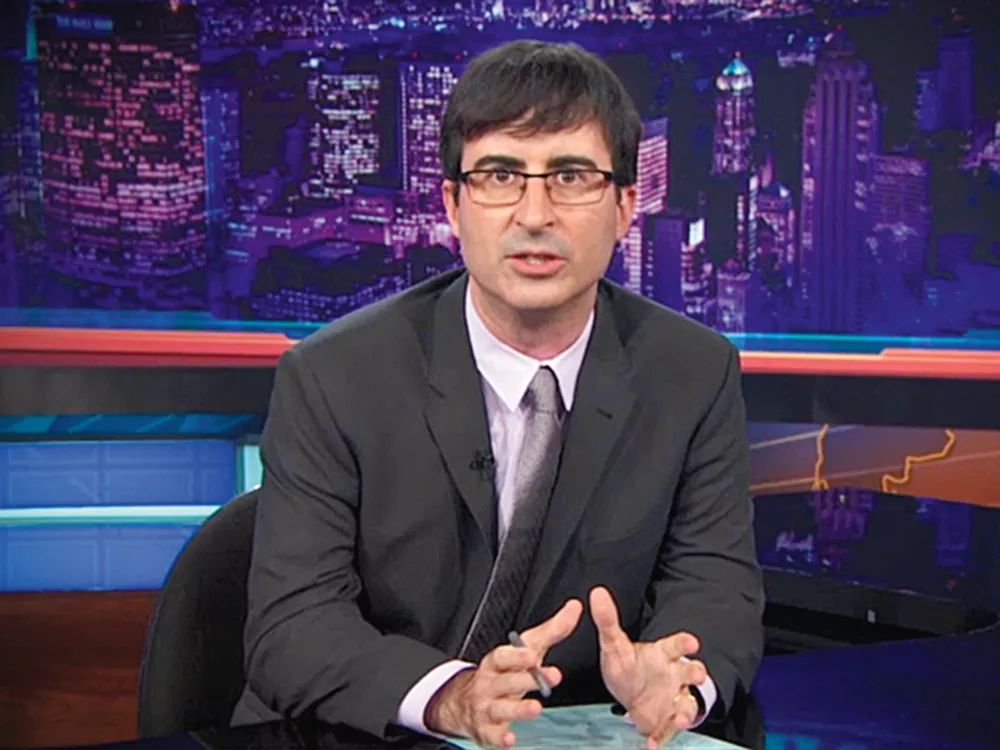 A single great stand-up joke can take months to marinate. Before it reduces entire arenas to tears of laughter, it has to be formed, written and rewritten, test-driven at open mics, honed in smoky basement comedy clubs and tweaked in front of skeevy casino crowds.
It's no wonder then that even prolific comedians struggle to create an entirely new hour of comedy in a single year. Jon Stewart generates the same amount of material in four days. He and his team take stories that hit the wire that morning and deliver a set that absolutely kills pretty much every single time.
Conan O'Brien and Craig Ferguson mainly traffic in affability, while Stephen Colbert deals in satire. But Stewart is the purest, most consistent, funniest comedian on television. Perhaps the best way to appreciate greatness is to watch others attempt it. That's what happened last week, when longtime Daily Show correspondent John Oliver temporarily took over Stewart's seat. Oliver, a British correspondent previously used mostly for "England sure is different from America, guv'nor!" bits, is a competent host. The writing was just as sharp. But immediately, something was missing.
The Daily Show, for the first time in more than a decade, began to feel generic. Oliver's delivery isn't so different from, say, Conan or David Letterman. He doesn't have Stewart's range of voices, his pacing, his ability to switch between mania and subtlety, between outrage and sorrow, to deliver a punch line with perfect timing — Oliver has none of that.
But you can already see the writers adapting, finding the types of jokes that fit perfectly with Oliver's sensibility. Last week, confronted with a Sarah Palin clip, Oliver came to the gloriously liberating realization that we can just ignore her! Sarah Palin has no power over what we watch! Oliver does glee and wonder very well and — for that moment — it felt like his show.
Just like great jokes, great comedians and great comedies take time to properly gel.
The Daily Show with Jon Stewart • Comedy Central • Mon-Thu, 11 pm • comedycentral.com