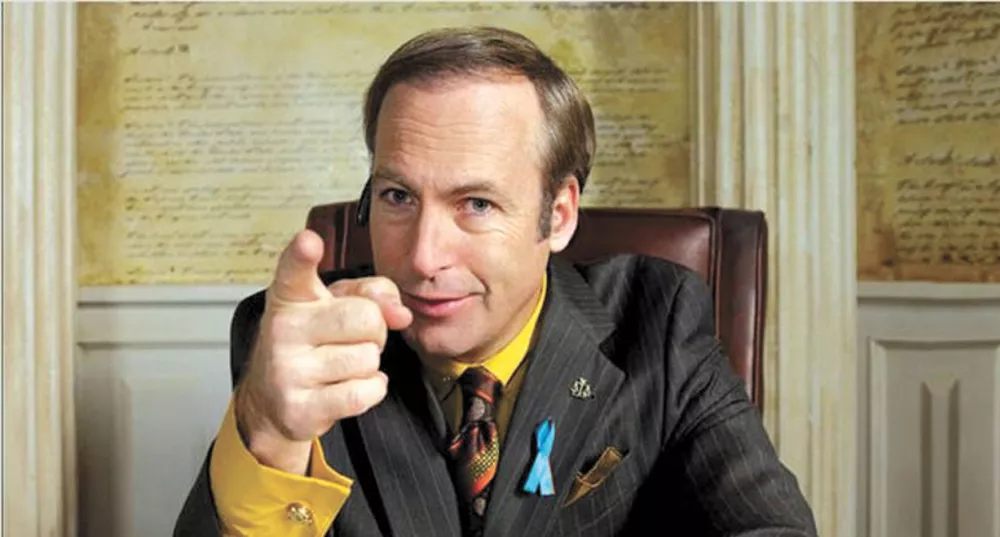 We now all know how Walter White became Heisenberg, and we had one hell of a ride on the way to finding out. Now Breaking Bad masterminds Vince Gilligan and Peter Gould are going to show us how Jimmy McGill became Saul Goodman, and the ride should be no less rewarding.
The difference, of course, is that we'd never heard of Jimmy McGill until this week, when Bob Odenkirk returned to AMC, but this time as a leading man. It looks like Gilligan and Gould are going to reverse-engineer the breaking bad of Saul Goodman, and that notion is looking quite tasty. You'll likely think, "Oh yeah, I remember something about a Cinnabon in Omaha in one of those last episodes of Breaking Bad" in the first scene of this new show, but then we jump back to the beginning of the 2000s and meet a hapless New Mexico attorney named Jimmy.
There he is, giving a closing argument to a row of urinals until a bailiff brings him back to the courtroom. He delivers a boys-will-be-boys monologue to bolster his case that his three 19-year-old defendants are innocent, only to have the prosecutor show the jury a video of the men cutting off the head of a cadaver and doing really awful things with it. Defeated in both spirit and the courtroom, he receives a $700 check for his work, and promptly loses his shit. Then he finds another way to lose his shit, only to lose it again. But he's a good guy at heart — at least that's what we're led to believe so far.
The pilot, directed by Gilligan, was replete with a stylistic flourish and inventive cinematography that we didn't get in the early days of Breaking Bad. You know this show is going to be a slow burn, though a touch of style can do wonders for the collective attention span.
But if severed heads and the sort of shameless pursuits of clients Jimmy engages in during this pilot are what this thing is going to deliver on a weekly basis, you shouldn't be worrying about a spinoff ruining the legacy of one of TV's greatest shows. Given its built-in audience and a Walking Dead lead-in, it's no surprise that Better Call Saul (Sundays at 10 pm on AMC) attracted 6.7 million viewers on Sunday, making it the most-watched cable debut of all time. ♦