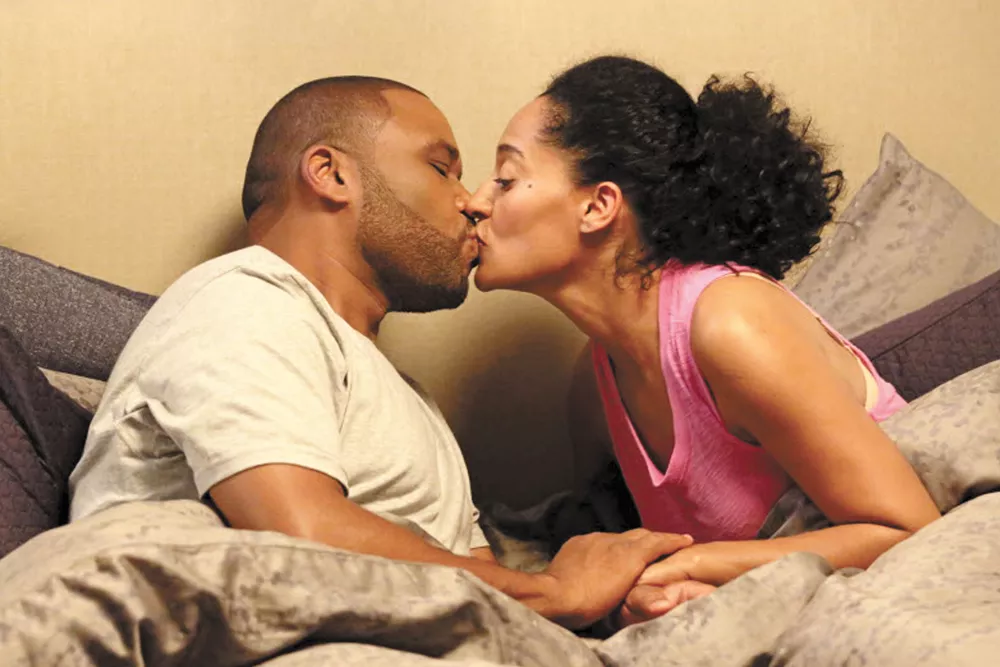 With Black-ish (ABC, Wednesdays, 9:30 pm), it would be tempting to accuse ABC of just creating an African-American-led sitcom in order to cynically rake in cash by targeting the African-American demographic. So it's a good sign for self-awareness that, in its first episode, Black-ish features an ad executive giving an African-American a promotion in order to rake in cash by cynically targeting the African-American demographic. Black-ish, fortunately, is a long way from token.
To be clear, Black-ish is often a family sitcom at its most generic: Like the Cosby Show, it's about an upper-class black family. The dad, Andre Johnson (Anthony Anderson, Treme) works at an ad agency, while his wife Rainbow (Tracee Ellis Ross, CSI) works as an anesthesiologist. They raise the requisite precocious little kids, while crotchety Pops (Laurence Fishburne) makes wry comments over his morning newspaper. There are the plot lines (Dad and Mom try to be cool for their kids) that every sitcom has done before. The comedy is light and pleasant, instead of out-and-out, gut-busting uproarious. It's more funny "heh" than funny "ha-ha."
But it differentiates itself with its take on race: Instead of just ignoring it entirely, or relying on hoarier-than-hoary "Black people do this like this, but white people do this like that" comedic tropes, it explores how those stereotypes pose knotty complications to culture and self-perception. It's about being in a world where the lines of racial identity have become blurrier, one that often pretends, with a plastered smile and a cheesy handshake, to be post-racial.
This deft treatment is no surprise when you see that Larry Wilmore, the Daily Show's "Senior Black Correspondent," is the showrunner. He'll be leaving for the Colbert replacement Minority Report after the first half of this season, however, handing his replacement an ongoing challenge: Make the characters more interesting, the jokes funnier and preserve the bite of cultural criticism that keeps Black-ish from being another milquetoast mimic of Modern Family.