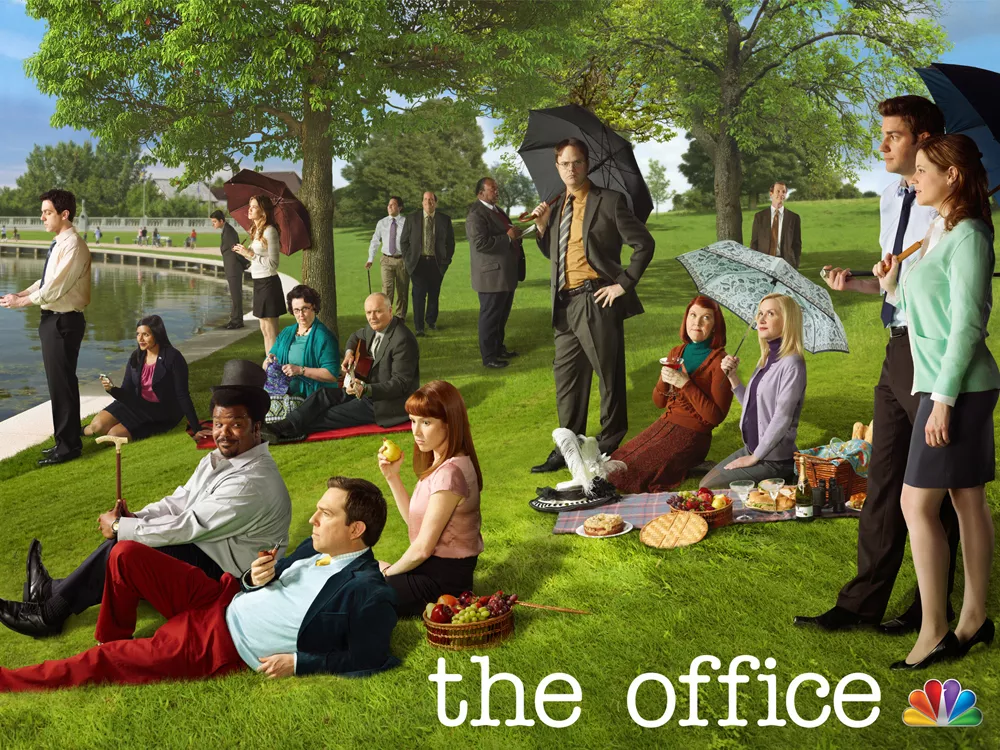 The Office is NBC's highest rated comedy and it will go down as one of the most memorable sitcoms in television history. But it must end. The time has come.
Some will say the recent announcement that the ninth season (begins Thu, Sept. 20 at 9 pm on NBC) following the Dunder Mifflin crew will be the series' last arrives two years too late. Regardless, executive producer Greg Daniels is back in charge of the show's day-to-day and has promised to spend this season wrapping up the miles of loose ends the show has left dangling during its run.
Most importantly, he's going to finally tell us why in the hell a struggling paper supply company in Scranton, Penn., would merit eight-plus years in front of the camera. The success of The Office is owed in large part to the fact that the characters know they're on TV, at least most of the time. The interviews, the looking at the camera, Jim motioning the camera to follow him for the results of one of his pranks — it's like you're the cameraman. They're talking to us and that's why when we see John Krasinski kissing Mandy Moore in some atrocious romantic comedy, we can't help but think, "Damn it Jim, how could you dare cheat on Pam with this hussy?"
On occasion, we're overtly reminded that this is being filmed. Michael took off his microphone during his last scene and asked to be informed if it were to ever air. But why would these people want to be on TV? Was it their choice? Are they being compensated for their exhibitionism? Is this airing on some foreign television network, making Jim and Pam the Angelina and Brad of Swedish culture? There are a lot of questions.
But what you're probably not wondering is who would want to watch a show about people who work in an office building. After all, millions of us have been doing it for years now.