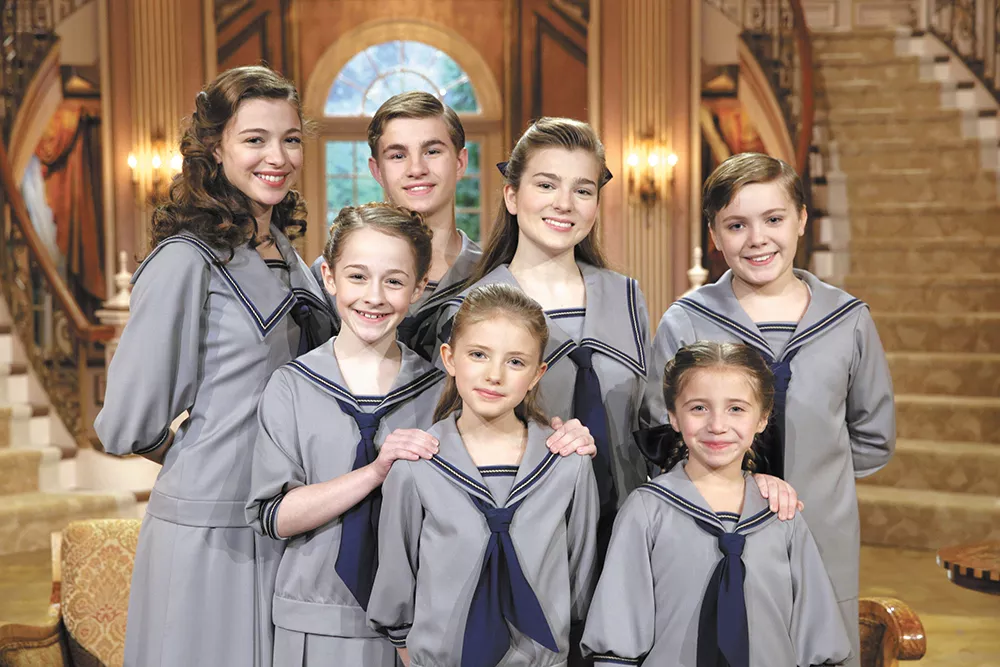 Twelve-year-old Sophia Caruso of Spokane doesn't get starstruck. Not when she works with Tony Award-winning directors and international pop stars; certainly not around a 44-year-old television heartthrob like Stephen Moyer (True Blood).
They're just co-workers, after all, in NBC's The Sound of Music Live!, which airs Thursday, Dec. 5, at 8 pm.
Granted, the live TV version of a Tony Award-winning Broadway play doesn't exactly meet Sophia's ultimate criteria for "The Big Break," but it's an exciting compromise.
"Broadway is my dream, but I've always wanted to do TV, too, so it's a mixture of both," she says. "I feel this will boost my résumé. It's very pedigreed experience."
Sophia, who plays Brigitta von Trapp in the production, left Spokane just over a year ago to pursue acting full-time. She has sung, danced, and auditioned solidly since then, leaving Manhattan just once this fall to perform in Secondhand Lions at Seattle's 5th Avenue Theatre.
When NBC began casting for leads in The Sound of Music Live!, Sophia submitted a video audition and flew back to Manhattan for callbacks on her one day off. Secondhand Lions producer Neil Meron also is producing The Sound of Music Live! and likely put in a good word.
Sophia will belt out "Do-Re-Mi" and partake in a meticulously choreographed pillow fight with Grammy Award-winner Carrie Underwood and the other six von Trapps on a state-of-the-art sound stage inside a lavishly converted aerospace facility on Long Island. There will be no one in the audience, but NBC is counting on tens of millions of viewers to watch from their homes. It will be the first live telecast of a full-length musical since 1957.
Sophia and those bankrolling the show expect the performance to become a new holiday classic. A DVD of the telecast will be for sale Dec. 17.
"I'm so excited for America to see it," she says. "I remember my dad watching (the movie) with me when I was young, and when I'm grown up and have my own kids, I can show this to them. It's going to pass on from generation to generation."