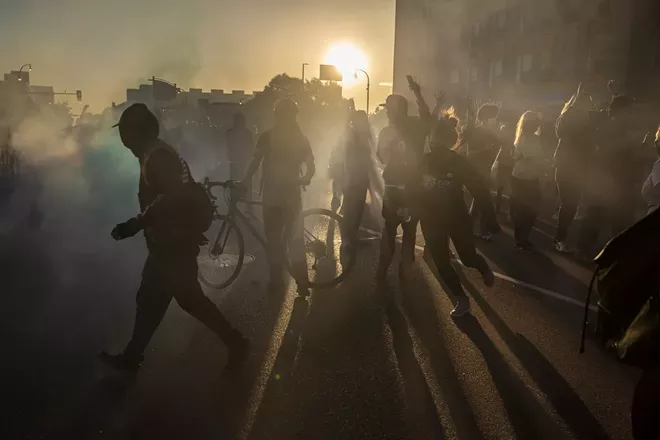 By Jack Healy and Dionne Searcey
They are parallel plagues ravaging America: The coronavirus. And police killings of black men and women.
Jimmy Mills' life has been upended by both. His barbershop in Midtown Minneapolis was one of many small, black-owned businesses that have struggled to survive the pandemic. But Mills, 56, was hopeful because, after two months shut down, he was due to reopen next week.
Then early Friday, the working-class neighborhood where Mills has cut hair for 12 years went up in flames as chaotic protests over the death of George Floyd and police killings of African-Americans engulfed Minneapolis and cities across the country.
"To have corona, and then this — it's like a gut shot," Mills said.
The upheaval sparked by a video capturing Floyd's agonizing last minutes as a white police officer kneels on his neck is pulsing through an America already ragged with anger and anxiety. Emotions are raw over the toll of a pandemic that has killed more than 100,000 people across the country and cost millions of jobs.
Minneapolis residents said outrage and protests in the aftermath of the killing of Floyd were a result of a community being tested repeatedly in recent weeks by both police violence and the virus — and in ways that put America's deep racial inequalities in stark relief.
The outbreak has inflicted disproportionate economic and health tolls on racial minorities and immigrants in Minneapolis and beyond.
"There are no words to describe what people are going through," said state Rep. Mohamud Noor, who represents a district with many Somalis and other immigrants.
His great-uncle died of the coronavirus a few days ago, and Noor said he is losing track of how many other relatives and constituents are dying.
Noor said that the school closures had hurt poorer students without laptops or reliable internet access to take classes online, and that waves of job losses had sent local unemployment rates soaring. Now, with more than 200 businesses damaged or destroyed in the unrest, Noor said he was worried about new waves of foreclosures, job losses and business failures.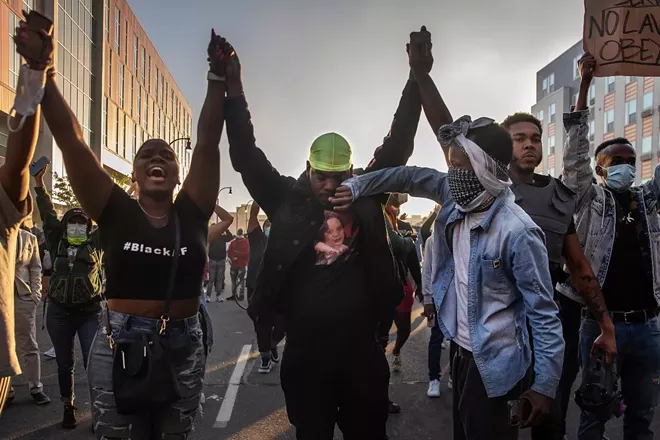 "Many people who are poor who didn't have much, this devastation will really impact them," Noor said.