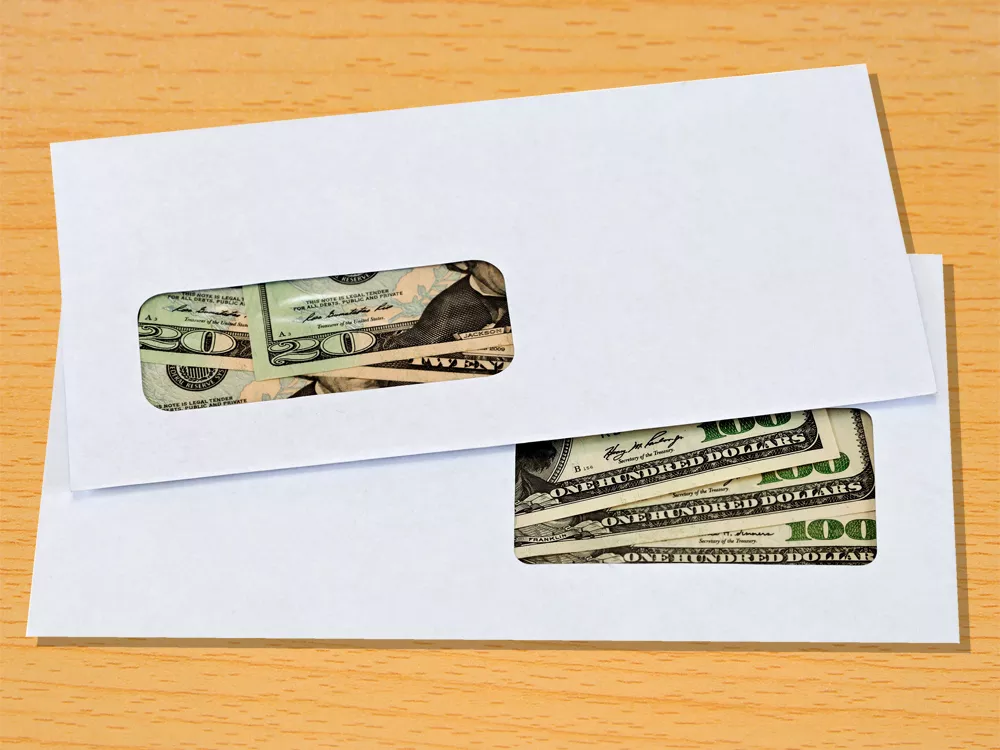 It's Fundraising Time Somewhere
Lanzce Douglass — son of Harlan Douglass, the wealthiest man in Spokane — has been fighting with his brother, developer Harley Douglass, for years. But in a recent legal battle, Lanzce says joe, he stumbled upon evidence that Harley had invented false expenses for a project several years ago, and that Harley used those fake charges during settlement negotiations with the county. The $685,000 that the county's insurance paid Harley, Lanzce believed, was partially based on fraud.
Lanzce went to County Commissioner Todd Mielke to tell him what he knew. Lanzce says that Mielke listened, but also, during that same conversation, asked Lanzce for a political donation.
"It was inappropriate for him to be bringing that up," Lanzce says. "Any time you talk to a politician, they always want money."
He also alleges that Mielke handed him two envelopes and encouraged him to send one donation to the state party, earmarked for Mielke's campaign. This year, Mielke has received $40,000 from the Washington State Republican Party.
Mielke acknowledges that he asked Lanzce for money, but says that their conversation was far more wide-ranging than Lanzce has made it sound.
"It was a two-and-a-half hour meeting, covering multiple topics," Mielke says. He says he talked about the lawsuit, but also about Lanzce's businesses, Urban Growth Area changes and possibly even the Shoreline Management Act.
Mielke denies he encouraged Lanzce to write Mielke's name on a donation to the state party. He encourages donors to help him by giving to state and local Republican organizations, but says earmarking the donation would just result in the party sending the check back to the donor.
Mielke says the county's risk manager, attorneys and representatives for the Washington Counties Risk Pool all discouraged the county from attempting to reopen the case that had already been settled with Harley Douglass.
Lanzce approached Mielke's challenger in next month's election, John Roskelley, with his frustrations. "There's a lot of money that's been squandered wrongfully," Lanzce says. "I knew John wouldn't tolerate it."
Lanzce says Roskelley, who lags Mielke by nearly $100,000 in fundraising, didn't seek a donation.
"He's never asked me for anything," Lanzce says. "That's kind of refreshing."
— Daniel Walters
You're Fired!
Spokane Mayor David Condon's layoffs have begun. The city sent termination notices last week to two workers and a third will have his imminently.
The layoffs include Damon Taam, one-time leader of the Spokane Regional Solid Waste System and the system's current contract manager, and Arts Director Karen Mobley. Weights and Measure Director Steve Parker will receive his notice shortly, according to City Spokeswoman Marlene Feist.
Mobley, however, is in the middle of an effort by community leaders to save the art director's job by funding it with some city money along with private funds. That group will be making an announcement on Oct. 22, she says. Says Mobley: "We're making progress."
The layoffs come as part of the approximately 35 layoffs of the mayor's proposed 2013 budget. Another 65 vacant positions, including 19 open police officer jobs, will likely be slashed. About a dozen layoffs will result from the East Central Community Center becoming its own nonprofit, and Feist says those employees may get jobs in the new organization.
— Joe O'Sullivan