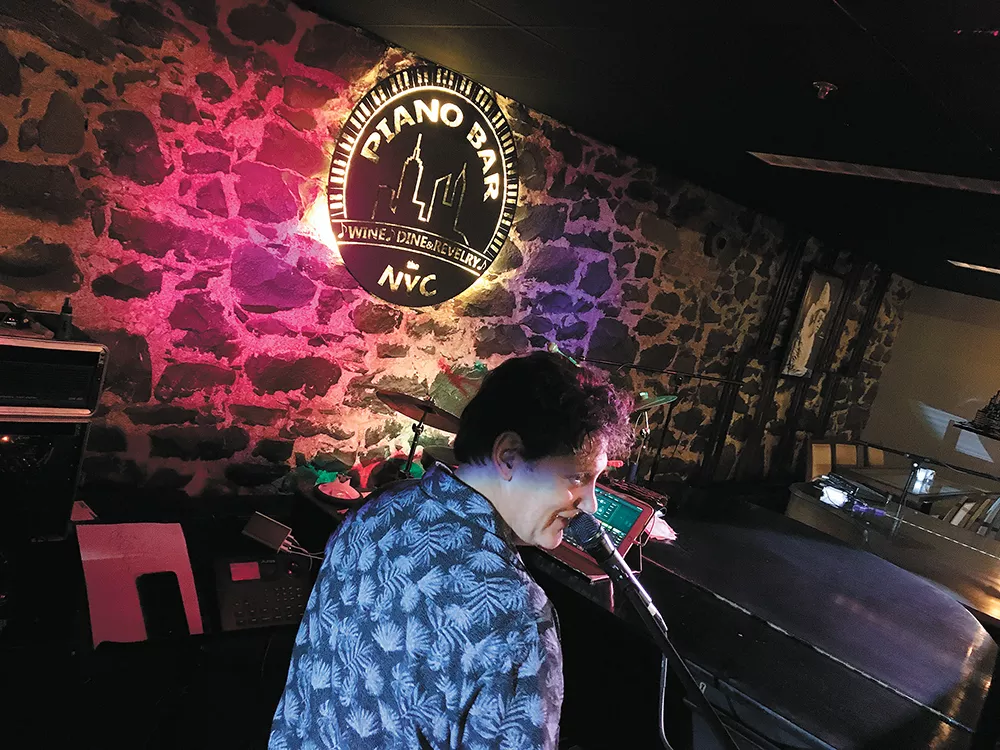 Clover, Prohibition Gastropub see big changes
Two Spokane restaurants are, as of this writing, currently closed to customers, but the good news is that it's only temporary.
Clover, a favorite fine dining spot in Spokane's Logan Neighborhood, is closed from Oct. 15-21 for a kitchen remodel. When it reopens, the restaurant will debut its fall and winter menu.
Across town, Prohibition Gastropub in the North Monroe Business District is also undergoing a remodel. A more dramatic undertaking than simply upgrading its kitchen, construction has required the restaurant to remain closed since early October. Jill Leonetti, who owns the restaurant with her husband and chef John D. Leonetti, says they hope to reopen soon, but don't yet have a set date (watch Prohibition's Facebook page).
Though the restaurant was impacted by this summer's Monroe Street road project, Leonetti says the reason for doing the remodel now is because the couple didn't know if they'd need to dip into their savings for the project while business was slow.
Updates to the restaurant's interior include an expanded kitchen that's three times the size of its previous ultra-tiny cooking space, a new walk-in cooler, updated restrooms, new seating configurations, added bar taps, a new guest waiting area and more. Changes to the menu will roll out upon reopening. (CHEY SCOTT)
New piano bar for the Lake City
The NYC Piano Bar may have been the literal coolest spot in town when it opened during the heat of summer in the basement location of Coeur d'Alene's former Wine Cellar restaurant, at 313 E. Sherman Ave. Follow the Times Square and 42nd Street sign downstairs from lunchtime to late-night for music, a meal, a few laughs and a beer, glass of wine or low-alcohol cocktail. The bar is open Tuesday to Sunday from 11 am until late, depending on the day. Co-owner Dan Schnatter does double-duty as performer Carson Rhodes (his stage name), seated at one of two grand pianos — weekends come with a cover charge and two performers on "dueling" pianos — belting out audience requests; a little Elton John, a few from Bruce and, of course, the Piano Man himself, Billy Joel. As you tap your toes to the music, nosh on New York-type fare from knishes and hot dogs to pizza and pastrami sandwiches, or do dinner-and-a-show from the bar's entrée menu, like spaghetti and meatballs, salmon or a calzone. Follow the bar on Facebook for ever-changing specials and entertainment. (CARRIE SCOZZARO)
Sonrisa rebrands, adds cocktails
What do you do when you finally get your liquor license approved? You throw a party, of course, which is exactly what Sonrisa Modern Mexican did earlier this fall as it rolled out its new name. First the restaurant was Victory Sports Hall, then Sonrisa Urban Taqueria — now this sister restaurant to Crafted Tap House + Kitchen has been re-christened as Sonrisa Modern Mexican. Located in downtown Coeur d'Alene amidst a range of other eateries, this little spot distinguishes itself with its humorous, hip, eclectic-themed menu and "Pinteresting" décor. Have the Chong's chicharrones ($8), the "Drunk as Cluck Burrito" with beer-can chicken, pinto beans and pickled serranos ($13), and use the tablet-based menu to select from an ever-changing assortment of craft beers and ciders. Or try a few tacos ($4-$5.50) — beef, chicken, seafood, pork, vegetarian and all with interesting names — and add a side like the street corn with cilantro crema ($3.50). Then wash it down with a cocktail. (CARRIE SCOZZARO) ♦