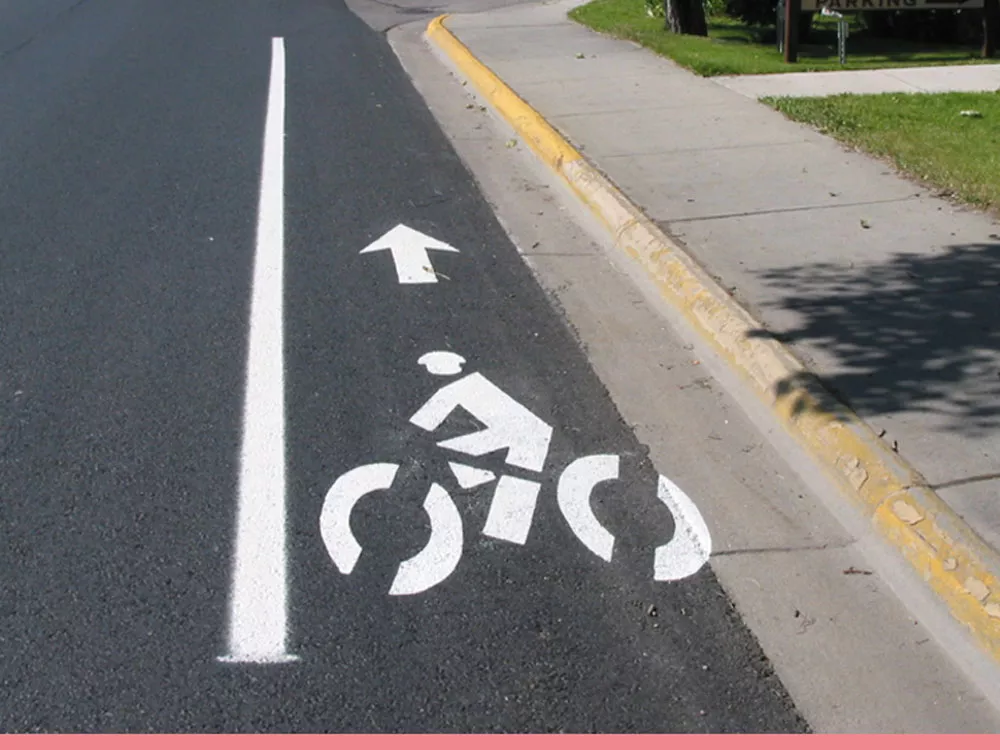 Cyclists don't like to sit in construction traffic any more than motorists do. But over the next several months, it should get slightly easier for Spokane bike riders to justify sucking down smog in a construction zone.
Beginning this month, the city of Spokane will be spending $600,000 in federal money to begin creating some longawaited bicycle infrastructure downtown.
That means bike lanes, racks and other facilities — mostly built without having to scrap car traffic lanes.
The project will begin just three months after Spokane was awarded bronze-level status as a Bicycle Friendly Community by the League of American Bicyclists and about a year after passing a master bike plan and hiring a bicycle and pedestrian coordinator.
"It's really a good sign of [a cultural shift]," says City Councilman Jon Snyder, a regular cyclist. "It's overdue."
Roughly 90 percent of the upcoming project consists of painting bike lanes onto a wobbly loop of downtown roads bounded by Jefferson Street, Spokane Falls Boulevard, Howard Street and Fourth Avenue. (See map.)
In places where bike lanes won't fit, bike and pedestrian coordinator Grant Wencel says, the city will paint in "sharrows"
— markings that indicate the lane is to be shared between motorists and cyclists.
Other areas will be more problematic, though. Wencel says the biggest chunk of the federal money will go toward a section of Fourth Avenue between Jefferson and Howard. Here, two lanes of one-way, 30-mile-per-hour traffic fourth main head eastward before turning into a two-way street near Lewis and Clark High School.
This twisted scenario, Wencel says, calls for a "contraflow" lane — a separate lane that goes in both directions, with and against the flow of car traffic. Building this in will require pushing curbs out, removing a retainer wall, weaving the trail around freeway pylons and posting a host of signs to educate people on how to use it safely.
Aside from bikeways, the overall project — which will be wrapped up by November — includes signage, education and the installation along the route of eight new bike racks of Wencel's own design. (They roughly mimic the curves of the Monroe Street Bridge.)
Wencel says the project's benefits go beyond just infrastructure, too. He sees it almost as practice for the bicycle city of the future.
"There are a lot of different ingredients [here]," he says. "The whole project will be a good model, because it will have all these bike elements that we'll be doing in other parts of the city later."
Still, bike advocates are holding their breath.
"We've still got a lot of issues," says Snyder. "Having an overall vision that has bicycles and bike lanes integrated with traffic calming and pedestrian-friendly features conceptualized together is really important." He points out the need for more — and safer — bicycle parking, as well as more connectivity in the heart of downtown. (He'd like to get rid of some of the one-way streets.)
Still, he sees promise in this fall's project. "I'm thrilled," he says. "This is a good start."