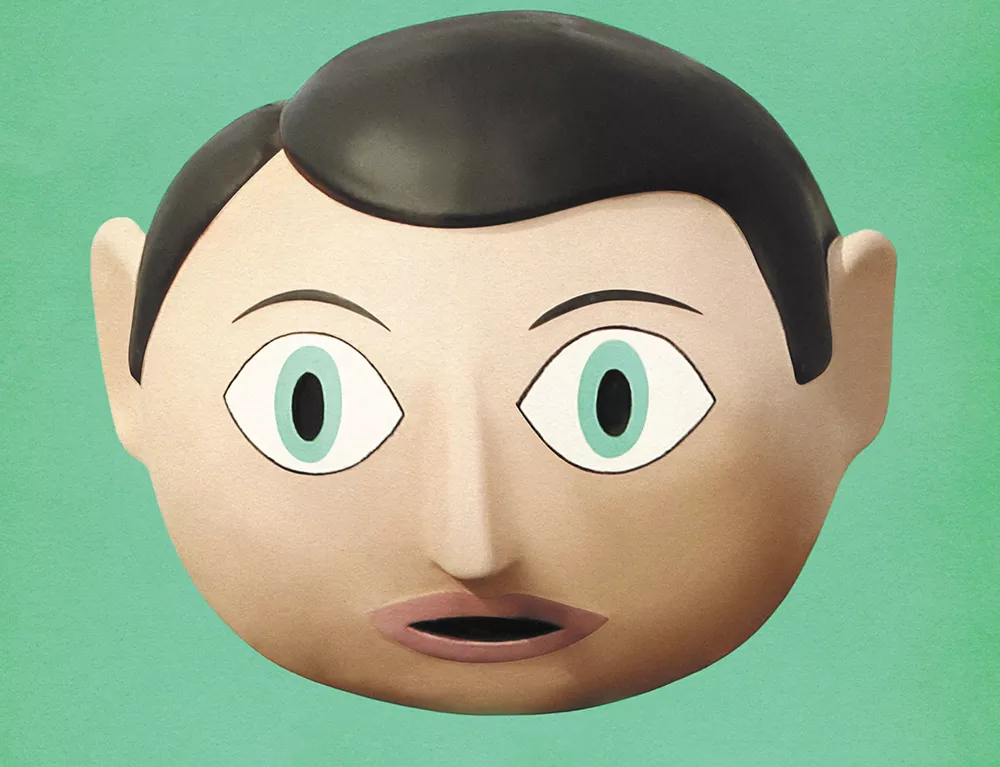 Frank wears a massive mask at all times and has somehow managed to get four other people to make intentionally crappy music with him. That's funny stuff, right? This could lend itself to an hour and half of laughs, right?
Yes, there are a few giggles to be had in Frank, but they come as islands in a sea of darkness that runs through what turns out to be a psychologically challenging film. That goofy fake head turns out to be a hell of a lot less funny that you'd think.
Thankfully, though, Irish director Lenny Abrahamson has the mind-blowing talents of Michael Fassbender inside that big fake head, and that's part of the reason Frank is so gripping. We spend most of the film intrigued by Frank and all his oddities, which might be because he's just Frank and not Michael Fassbender.
Oddly, Frank isn't really the main character of the movie that bears his name. That role goes to Jon (Domhnall Gleeson), a wide-eyed kid struggling to make it as a songwriter when he ends up landing a spot playing keyboards for Frank's band. Frank then takes the whole band to a cabin in the woods for more than a year to make an album, and Jon is tweeting about the whole ordeal, unbeknownst to the rest of the band. When a video goes viral, Jon has to convince the group to come out of hiding and head to the South by Southwest music festival in Texas, which they do, wondering if Frank — who is at times somewhat of a cult leader, and at others a clueless child — can handle the pressure.
The absurdity of this premise hangs heavy in the air, but it's all quite honest, partially because the script is co-written by journalist/documentarian Jon Ronson, who wrote the book The Men Who Stare at Goats, which inspired the movie of the same name. Ronson actually played keyboards for Frank Sidebottom — a character played by the late British musician and comedian Chris Sievey — who wore a fake head almost identical to Frank's. Bonus points for what is perhaps the most realistic depiction of social media in a film to date.
There's a scene in which Frank describes his facial expressions to Jon to make him more comfortable. It's worth a laugh, until you're forced to spend some time thinking about what would cause a guy to walk around with that thing on his head all day. Sometimes intrigue is more worthwhile than a laugh. ♦