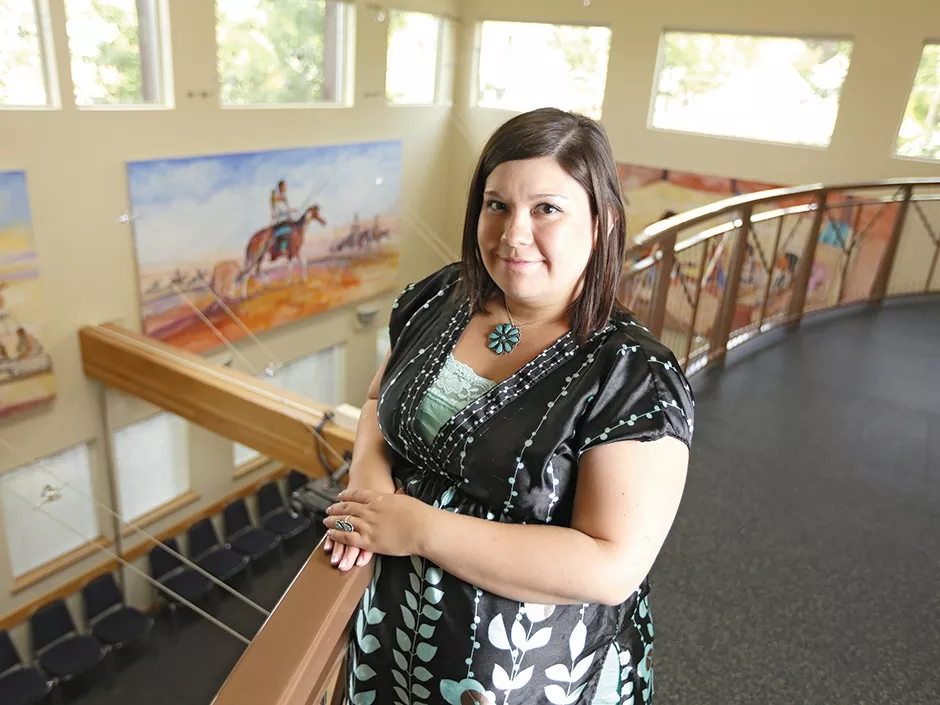 On the TV screen at Spokane's NATIVE Project health clinic, an animated cartoon warns the patients in the waiting room about the dangers of diabetes: just one of many maladies — along with hypertension, heart attacks, strokes, depression, alcoholism and liver diseases like cirrhosis — that hit American Indians at dramatically higher rates.
This place battles those trends: Here, Indians can find medicine, drug treatment, dental care, community programs and counseling. To be clear, this clinic isn't on a reservation, and it doesn't just help American Indians. It's smack-dab in the middle of West Central, where it serves one of the poorest neighborhoods in Washington state. Minorities, NATIVE Project executive director Toni Lodge says, often feel comfortable coming to this clinic, and only this clinic.
And this Friday, the employees here will take their first day of furloughs. When the sequester — that intentionally clumsy budget negotiating ploy — was enacted a few months ago, it hurt native health clinics disproportionately. "We never thought it would be this high," Lodge says.
The cuts to native health care stand all the more stark when compared to other health care agencies. Veterans Affairs was immune to the sequester. Non-native community health clinics and Medicare provider payments were partially shielded — receiving a maximum of 2 percent cuts.
But for the Indian Health Service — which helps fund more than 600 tribal clinics and hospitals across the country — the cuts were twice as bad.
In the run-up to the sequester, as agencies warned and prepared for the worst, staffers at IHS weren't as worried. IHS director Yvette Roubideaux, according to Indian Country Today, assured everyone that "the worst-case scenario would be a 2 percent decrease from current funding levels."
She'd assumed that native health care would be treated like veterans' health care. After all, a 1985 bill contained a provision specifically limiting the damage done to Indian Health Service in the event of a sequester.
She was wrong. The veterans were protected; Indians weren't.
When the full force of the sequester hit, most of the Indian Health Service was slashed a full 5 percent, amounting to $220 million. Only the Special Diabetes Program for Indians escaped the full reduction.
In fact, it was worse than that: The cut was retroactive, forcing clinics across the country to make up for money already spent. This year, it's closer to a 9 percent cut.
Nationwide, tribal hospitals and native clinics have struggled to adapt. The cuts are expected to decrease inpatient admissions by 3,000 visits and outpatient admissions by more than 800,000. And that's without taking into account the often considerable yearly increase in health care costs.
To some, the cuts to IHS feel more than unfair — they feel like another betrayal. Ralph Forquera, director of the Seattle Indian Health Board, calls it "a rather sinister … and very disingenuous thing Congress did."
D'Shane Barnett, director of the National Council of Urban Indian Health, says: "The United States is basically reneging on its duties and obligations." More than a hundred years of treaties, laws and federal-trust responsibility mandate providing health care to American Indians.
"We have pre-paid health care," Barnett says. "That health care was prepaid by American Indians [trading] our rights to land and national resources."
In Spokane, Lodge, the NATIVE Project executive director, doesn't want to get into specifics over how the organization will deal with the cutbacks. She's worried about inadvertently sending a flurry of rumors that could cause some patients to think the clinic has shut down or drastically reduced hours. It won't.
Still, she confirms that employees will need to take furlough days. And that will mean less availability, and at the end of the year, fewer clients will likely be served.
"We're out there making our best professional health care judgments while we're waiting for funding that may come in or may not come in," Clinic Manager Dylan Dressler says. "We have to be way more diligent about what we purchase. The room for error has shrunk."
The implementation of President Obama's health care reform looms, and the clinic anticipates an influx of patients. But resources to manage that transition are lacking. Dressler says staff members are required to be trained on new electronic medical record systems, but the funding for that training has been eliminated.
"We're going to work twice as hard, longer hours. We're going to do more with less. Because patients have to have their appointments," Lodge says. "There's no reduction in the expectations. The only reduction is in funding. We're all going to have to work one-and-a half jobs to make it happen. And we are."
For now, there's no end in sight. While a few bipartisan House legislators proposed a bill to scale back sequestration's impact on the Indian Health Service, it hasn't advanced out of committee. In the Senate, Washington Democrat Patty Murray, Budget Committee chair, worries about tribal members suffering from reduced medical access. But she wants to "fully replace sequestration," not just get rid of a few problematic elements.
Meanwhile, other cuts in other areas are coming. "We believe that there will be deep cuts in substance abuse treatment, and lesser cuts in mental health," Lodge says. "Those are very important in our community. That's our jail alternative. That's our crime alternative."
Asked if she believes that people care about the impact of the sequester on native health, Lodge's answer is immediate and blunt.
"No," Lodge says. "It's been so silent."