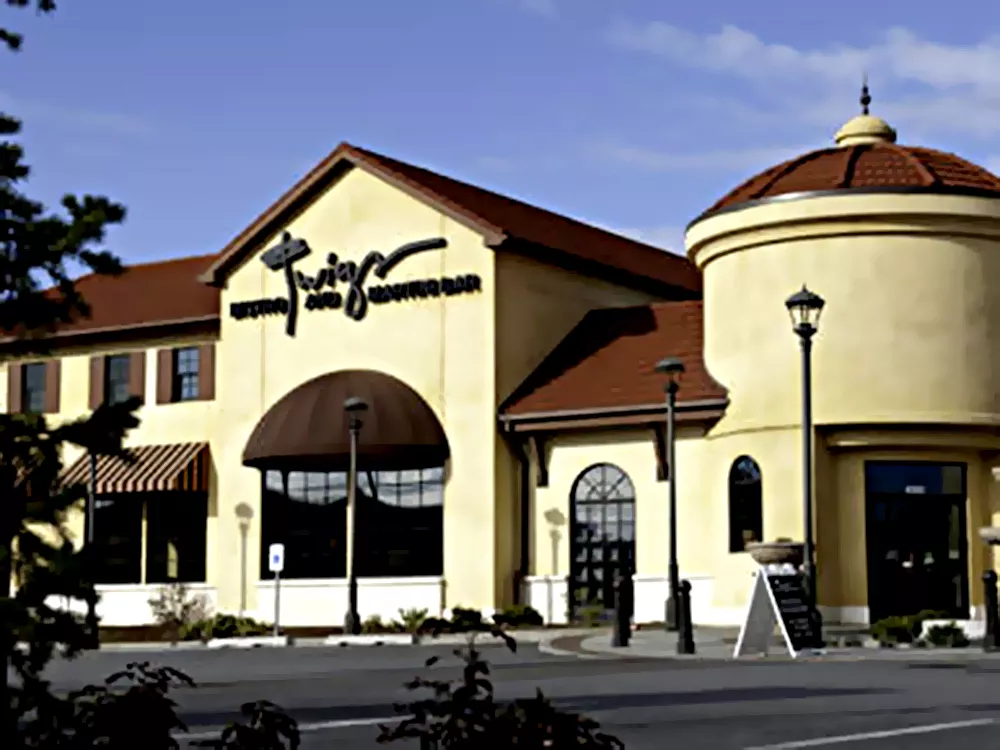 Over the past decade, we've come to expect some things from Twigs Bistro and Martini Bar, Spokane's cocktail and fine-dining mini empire. Martinis — 36 of them to be exact, in all colors, shapes and sizes. Cocktails — drinks you can't get anywhere else. Ambiance — served by the heaping spoonful.
Perhaps first thought of as a place to grab a drink, whether in River Park Square, out in the Valley or up north, Twigs has also solidified itself as a fine-dining (but with casual elements, too) restaurant, further broadening its appeal. And with five locations in the greater Spokane area — with another in the Tri-Cities and two more slated to open soon in Seattle and Tigard, Ore. — the chain has become a reliable go-to for a date night.
But breakfast? At a martini bar? Yes, Twigs does that, too.
"A lot of the time, people come in and say, 'I didn't even know you guys serve breakfast,'" says Angie Marinovich, assistant manager at the Twigs on the South Hill, the only one of the company's locations that does breakfast.
She says the location, which also gets a heavy load of dinner and cocktail patrons in the evening hours, benefits from being in a part of the South Hill not exactly loaded with breakfast options. On a recent Sunday, the spacious eatery was doing a steady business with the after-church crowd. As it warms up, Marinovich says they get younger folks coming to sit on the patio for brunch (breakfast is served until 1 pm), often served with mimosas or bloody Marys.
We opted for a classic, the buttermilk biscuits and gravy ($9), a creative take on this old-school option featuring gravy loaded with chorizo sausage over savory, flaky biscuits. Add two eggs and breakfast potatoes on the side and you're fueled for most of the day.
The extensive menu also includes an array of omelets and scrambles (you choose how you want it done) ranging from meaty options like a prosciutto-loaded creation to veggie-friendly items like the mushroom and goat cheese.
You can't go wrong, however, with the crème brulee French toast, a sweet-but-not-too-sweet twist on the familiar breakfast item that will have you forsaking the version you've been making at home. It's the sort of flair you'd expect from Twigs.
Twigs Bistro and Martini Bar • 4320 S. Regal St. • Breakfast Sat and Sun only, 9 am–1 pm • twigsbistro.com • 443-8000