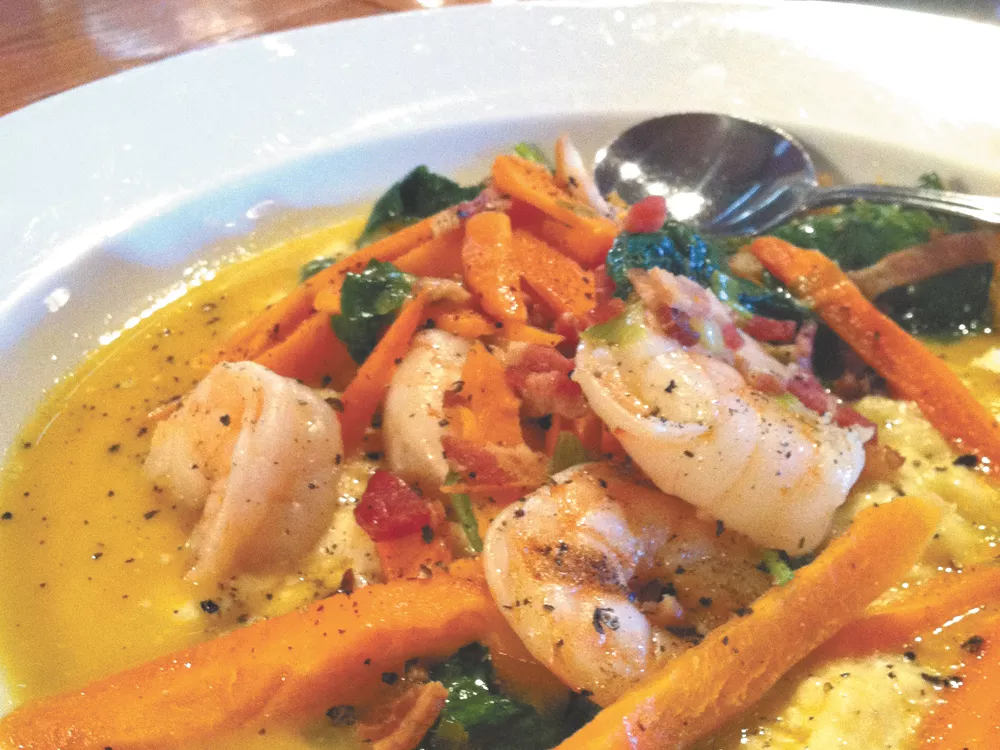 Weekend brunch is a treat — endless coffee, newspaper, no children, someone else doing dishes — but it's a little like going to the movies; it needs to be amazing (the big-screen blockbuster in surround sound vs. the B-grade rental DVD).
So, out with the usual eggs and sausage, in with Bistro on Spruce's upscale brunch, which they've been doing since 2009 (two years after opening). Try the Holy Monte Christo ($7.95) with peppered mascarpone cheese or creamy, lemony shrimp and grits ($9.95). Or, nothing says "welcome to Sunday" like something cooked in its own fat — duck confit hash with red potatoes, goat cheese and gooey poached eggs ($9.50).
If Saturday is your Sunday, Bistro's $3.95 tapas menu (Mon.-Sat., 2:30-5:30 pm) means affordable gourmet, like carnitas de puerco: orange-braised Mexican pork, salsa fresca, wasabi avocado mousse and roasted jalapeño polenta.