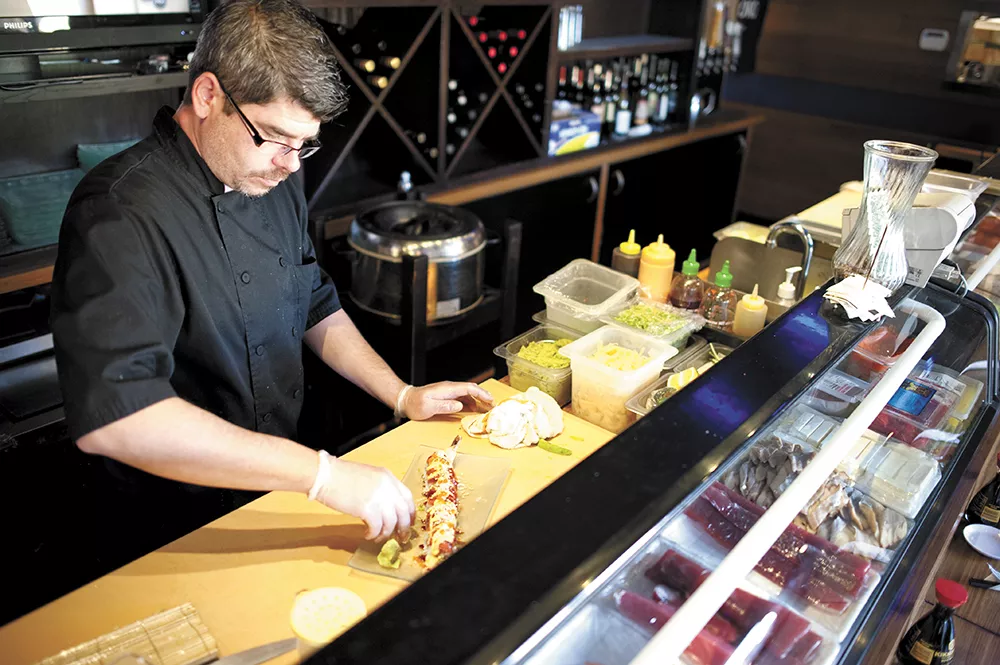 In its fourth year in operation, this cozy South Hill restaurant is always packed, and it's not hard to figure out why. The rolls are delicious — stuffed with fresh fish and warm vegetables and wrapped in some of the stickiest rice you'll ever have — and the atmosphere is warm and inviting, with a well-lit dining room and a small but hip bar area.
The menu boasts considerable variety, serving up rolls that look almost too good to eat, along with classic dishes like beef with broccoli and General Tso's chicken for a delicious fusion of Asian flavors — not just Chinese or Japanese. Prices on the menu also vary, ranging from simple hot dishes to more pricey specialty rolls that are worth every penny.
You might want to skip out of work early to check out the happy hour every day from 3 to 5 pm. Your choices won't be as expansive as usual, but there's still a great selection of appetizers, rolls and entrées at appealing prices.