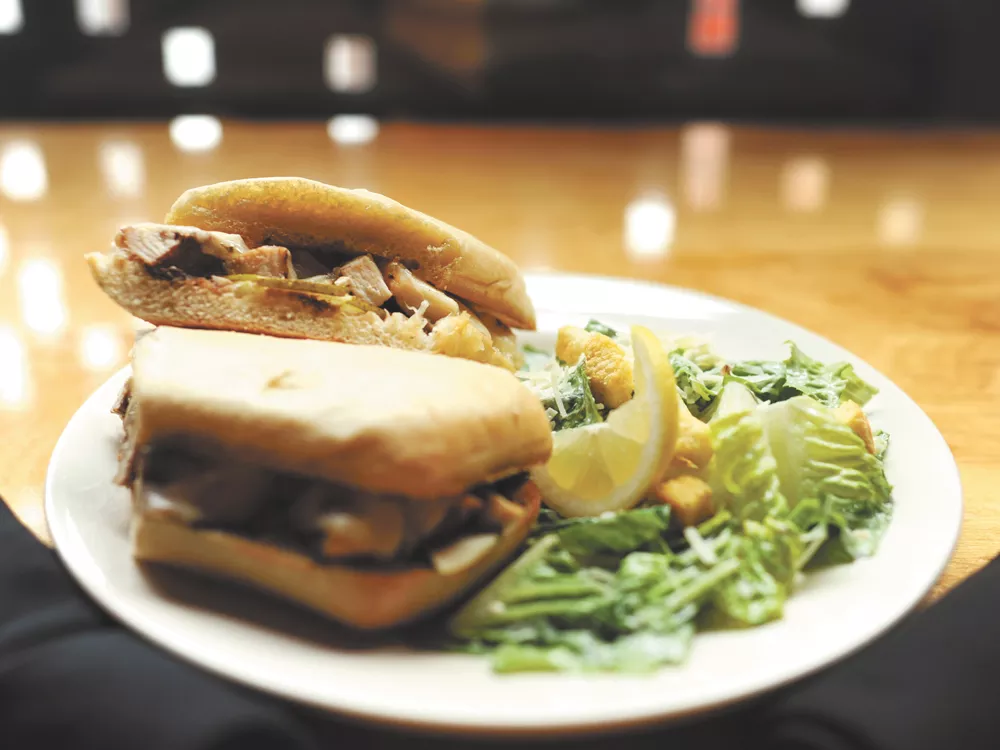 Orange walls and candles, bamboo plants and nature paintings make for a simple romantic mood inside Herbal Essence. It's one of the best places for atmosphere in Spokane, says chef James Parsons, who has worked in at least 15 other restaurants in the city. This environment is often put to use, as the café is booked with private parties most weekends — the entire restaurant can be reserved for fully catered company or private events.
But their thing isn't just parties, it's the seafood and steak. Recently resurrected on the dinner menu is the seafood baked prawns ($18). Their famous crab and shrimp mix with cheddar cheese, green onions, mayonnaise and a secret seasoning is baked together and served with rice pilaf and sautéed vegetables. For lunch, the menu has more than a dozen sandwiches and a handful of wraps and salads.
The café is also known for its spirits. Their signature drink, the 115 Martini, named after their address, is a mix of Sapphire gin, peach schnapps, cranberry juice and sour muddled with limes.