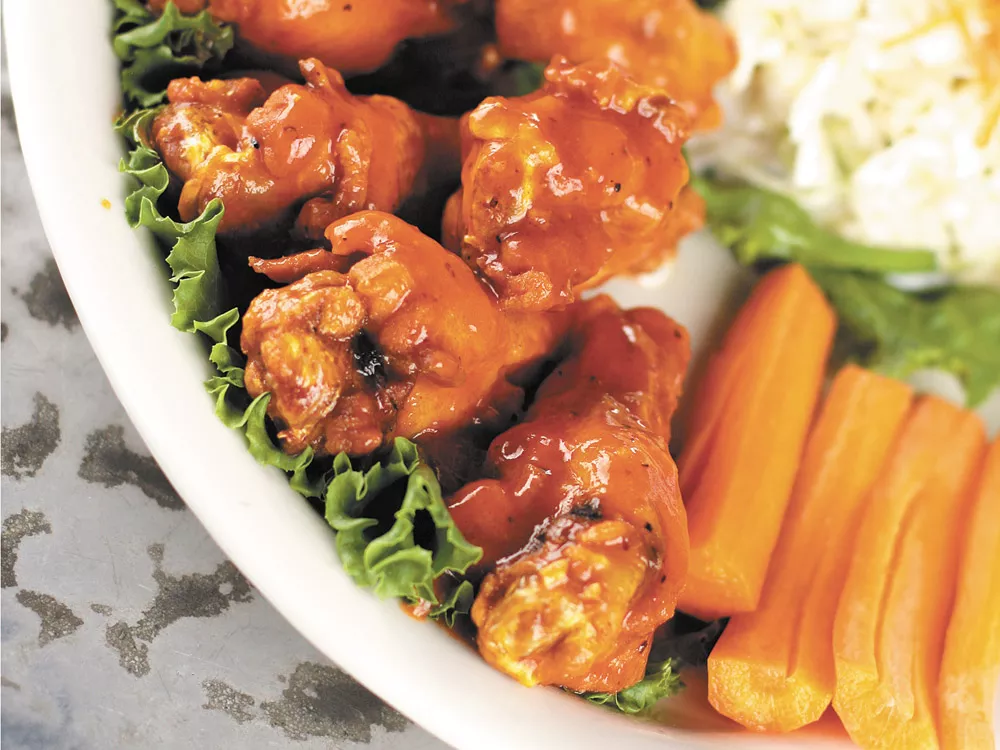 Morty's, named after a fictitious moose and a staple of the South Hill dining scene specializes in tasty pub food with pizzazz. While they benefit from a strong clientele of regulars, Morty's has announced a few changes lately. First, there's a new breakfast menu available every day from 7 am to 1 pm. Their classic wings have not disappeared, though. They are still tender, juicy and available with 10 delicious sauces.
"We've made some changes to our menu, definitely," said general manager Tessa Terrell. "A couple of burgers have changed, and we have fresh eats every couple of weeks as well. Right now we're featuring summer salads."
Wednesday night at 8 pm is trivia, and happy hour runs from 10 am to 6 pm, offering $3 selected drinks and additional rotating specials posted on Facebook. You can even stay on theme and order a Moose Drool beer from Big Sky Brewing.
Morty's Tap and Grille
5517 S. Regal St | South Hill | 443-9123