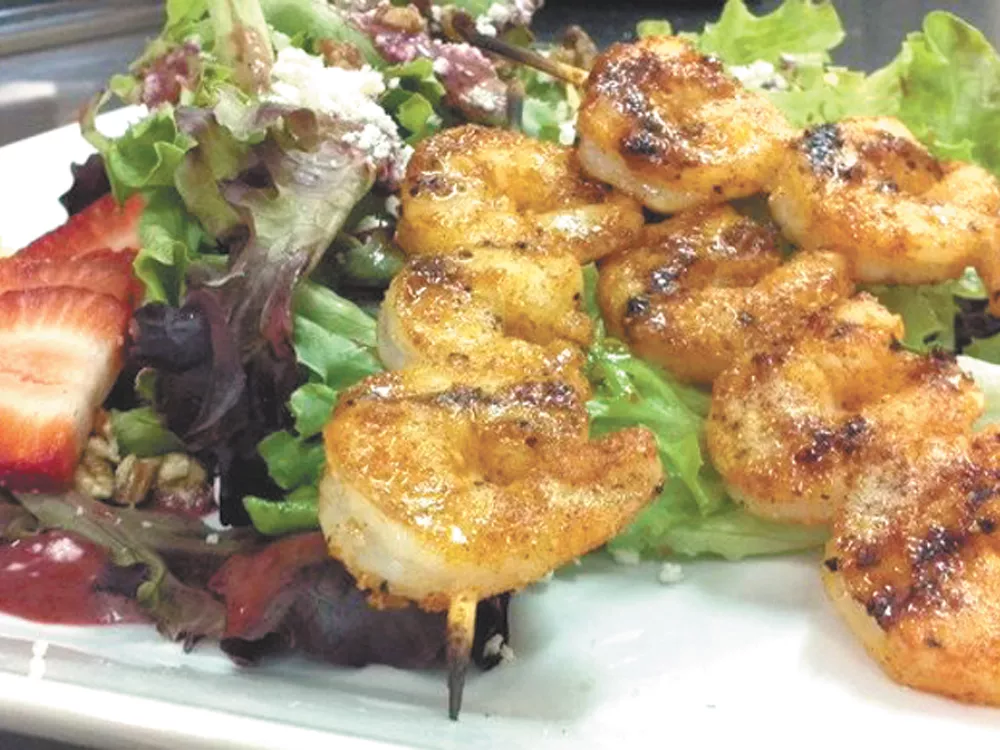 On Oct. 19, Rock City Grill is set to celebrate its 20th  year serving a unique blend of Italian and American cuisine to Spokane.
The locally owned and independent restaurant spent its first decade in the downtown Fernwell Building before moving into River Park Square in 2003, where it has since provided a cozy and creative meal to weary shoppers and loyal fans alike.
Over these 20 years, the menu has increased in size and changed here and there, says general manager Steve Wills, but the restaurant can mark its progress with the success of its Thai peanut sauce, which is sold at both the restaurant and many Spokane-area grocery stores. The sauce is also the cornerstone of Rock City's Thai pizza, its most popular menu item, selling a staggering 15,000 each year, according to Wills.
Rock City has no plans of going anywhere, continuing as a restaurant that happens to reside in a mall, rather than a "mall restaurant."
"We're a destination spot, rather than people just having no other choice in the mall," says Wills.