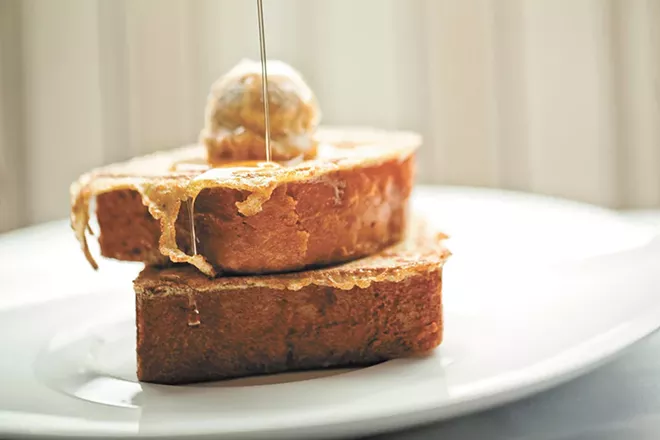 It should be no surprise, with the approaching opening of the nearby Davenport Grand Hotel, that Santé decided to start doing breakfast.
The restaurant's expertise in meats and cheeses certainly translates to "The Most Important Meal of the Day," and there are bound to be many new visitors downtown wandering aimlessly looking for a bite. A recent sunny Saturday inspired the staff to open the windows to a bustling Main Avenue, a nice accompaniment to a Santé Benedict — eggs perfectly poached, muffin a bit dense — and an amazing Bloody Mary, prepared with creamy avocado in the mix and delivered in a pint glass with a little extra bottle for a refill.
Smoked bacon and maple sausage dot the menu, and the Charcuterie Frittata was hard to resist. For those leaning toward the lunch end of brunch, a variety of small plates, to go along with grilled cheese, burgers and some entrées, fit the bill.