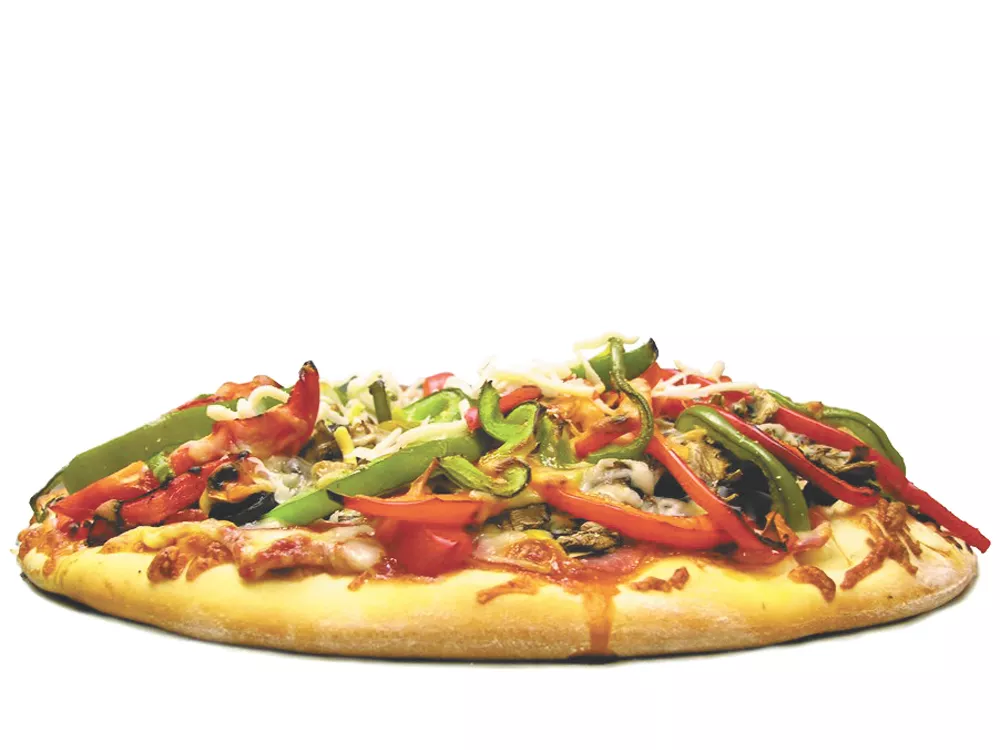 T
he dining scene
in Sandpoint has changed dramatically over the past 20 years. Restaurants have come and gone at a steady clip on the downtown streets of the tourist town, but during all that time, Second Avenue Pizza has remained.
In fact, the restaurant has hardly changed its menu — sticking with heavily topped pizzas, calzones, salads and sandwiches. The spicy, delectable pizza sauce is Second Avenue's calling card, long prompting visitors to pass along recommendations for friends to hit up the tucked-off-the-main-drag pizzeria.
"A lot of our business is word of mouth. We've got a lot of our customers by people coming to town and telling their friends about us," says shift manager Leo Schmeltzer.
With any tasty pizza must come tasty beer and the folks at Second Avenue subscribe to this belief, offering a carefully picked list of 10 micro and macro brews on tap, and another 10 in the bottle.
During the summer months, the place is always packed for dinner, so be patient. But then again, if you're in a rush in Sandpoint, you might be in the wrong town.