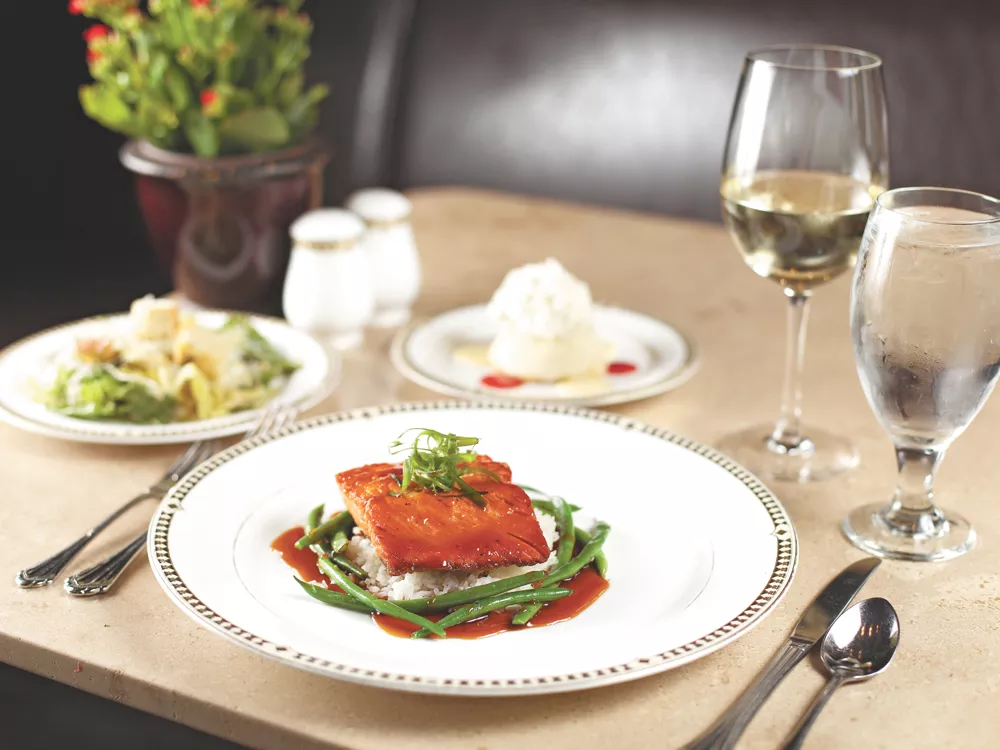 The Davenport, Spokane's regal hotel institution offering high-end dining in its trio of restaurants, isn't planning on majorly reinventing itself anytime soon. But that doesn't mean the downtown cornerstone is resting on its laurels.
Last September, the hotel renovated the Palm Court Grill, adding a bar in the middle of the space and televisions for the sporting crowd. Along with this change came the decision to drop the restaurant's dress code, making for fine dining in a more casual, relaxed environment.
The menu, however, has not suffered. In fact, the Davenport brought back some old favorites while also adding new items, like the grilled pork porterhouse, an oven-roasted chicken breast and the wild Alaskan salmon fillet.
The hotel is still serving popular three-course meals for $15. In the hotel's bars, early birds can still get in on the happy hour, which features $4 beers and $4 glasses of Arbor Crest wines, in addition to a long list of affordable but high-end food options.
The Davenport Hotel 111 S. Post St. | Downtown Spokane 458-8888