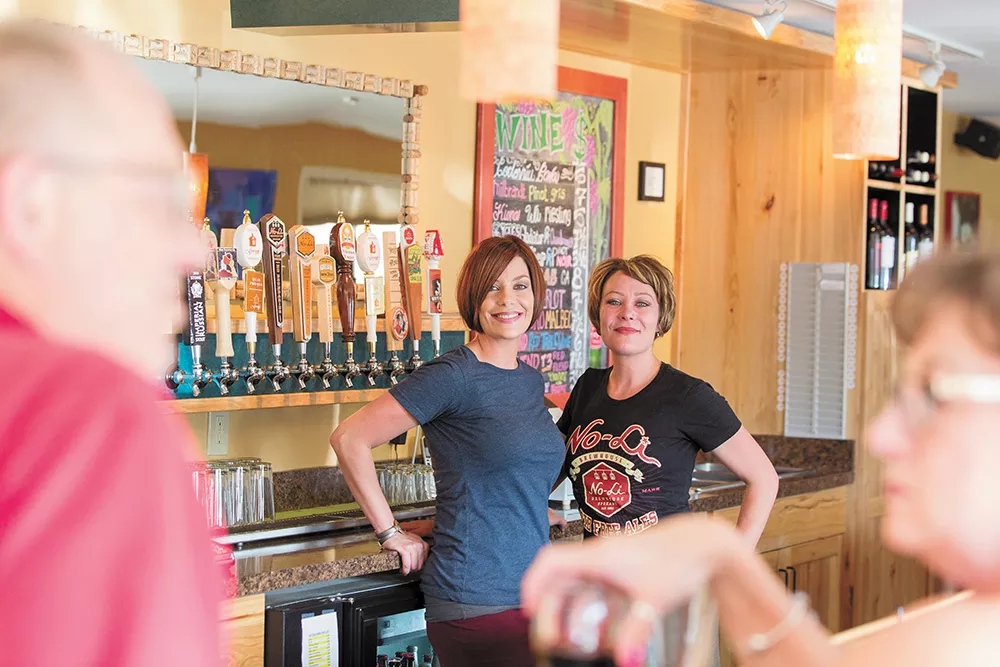 For four years, brothers Glen and Andy Gardner ran the Hop Shop on the South Hill, but at the beginning of May, they sold the craft beer bar to twin sisters Mel Wood and Emily Redington.
"We thought it'd be an awesome transition from two brothers to two sisters," says Wood, who had been a regular at the Hop Shop for two years.
The sisters don't plan to change the bar's simple offerings: beer and wine. Local and regional brews will continue to rotate through the 11 taps, but Wood says they want to increase the presence of food trucks, so customers can have some grub with their drinks.
The only visible change patrons or passersby might notice is the signage. Wood, a graphic designer for 12 years, created a new logo picturing a pint instead of a hops cluster, so there's no mistaking the neighborhood gathering place for a beer-making supply store. ♦