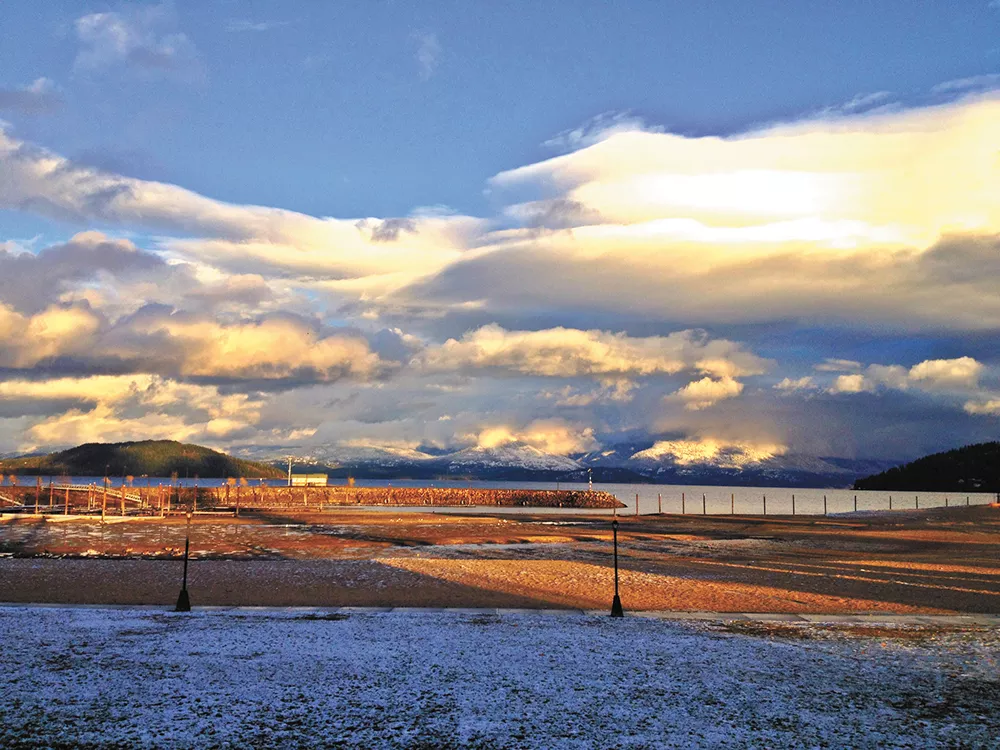 Ask savvy tourists the best time for lakefront dining and they might say off-season. That's when places like Trinity at City Beach really shine. Catering to tourists and townies alike, the restaurant is located inside Best Western's adjacent Edgewater Hotel. A daily full-service menu, breakfast through late night, and full bar allow it to run the gamut from fine dining to festive community events.
Dinner might be filet mignon with brandy-sautéed blue crab and Gorgonzola cream sauce, or a burger in the bar with a pint of locally brewed Laughing Dog beer during a KPND ski party, open mic night or evening of live music.
Much of the menu honors Southern and Cajun-inspired cuisine, given a little Southwestern twist under chef Thane Jenness. In addition to staples like corn crawfish chowder, blackened chicken pecan-crusted salad and pulled pork enchiladas, newcomers include Cajun mac & cheese and house-smoked pork belly with chipotle mayo. Comfort foods, yes, with just enough heat to keep you warm well through the winter.