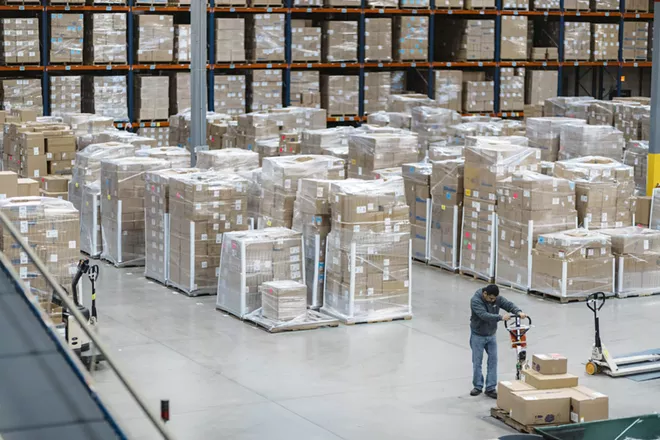 By Patricia Cohen
The New York Times Company
F
or the second month in a row
, the economy churned out a blockbuster number of jobs, the government reported Friday, an impressive performance in an era of slow-and-steady employment growth.
With the coronavirus outbreak shaking economic confidence, the solid showing in February may not be a harbinger of continued strength.
Still, the report from the Department of Labor offered a refreshing breath of positive economic news. Employers expanded payrolls by 273,000 jobs in February, while revisions to data from previous months added 85,000 more jobs to the tally. The jobless rate ticked down to 3.5%.
"It's certainly a relief that we had a strong tailwind," said Diane Swonk, chief economist at Grant Thornton. "Service, leisure and hospitality, these are all very vulnerable. The good news is that these workers had some cushion ahead of time. It helps blunt the blow."
Indeed, the report is evidence of just how much momentum the U.S. economy had going into the coronavirus crisis. Monthly payroll gains averaged 231,000 over the past six months. The average for the previous six months — March through August 2019 — was just 171,000.
Every jobs report looks backward, but February's report captures a particularly unusual moment, before the market was gripped with anxiety about the global impact of a widening epidemic.
"There is a red line in the calendar," said Ian Shepherdson, chief economist at Pantheon Macroeconomics. "The value of it is that this report gives us kind of a benchmark of where we were before things began to go wrong."
The government's estimate of payroll increases is based on surveys of companies completed by the middle of the month, when the prevailing sentiment was that the United States would remain relatively unaffected.
A clearer picture of the impact from disrupted supply chains and travel, entertainment and dining plans should emerge over the next couple of months.
There were scattered reports this week about a potential downturn in employment particularly in the most vulnerable sectors: transportation, hospitality, entertainment and travel.
Airlines are clearly feeling the squeeze. This week, United Airlines announced it was imposing a hiring freeze through June, postponing scheduled merit raises and inviting employees to apply for unpaid leave.
But so far deep dents in employment seem more feared than real.