ON INLANDER.COM

MUSIC:
Caleb and Karli Ingersoll, the owners of the Barttlett, have opened an additional bar and live music venue in Browne's Addition. It's called the
Lucky You Lounge
.
BLOOMSDAY:
Intern Jackson Elliot
ran Bloomsday
last Sunday for the first time and lived to tell about it.
IN OTHER NEWS ...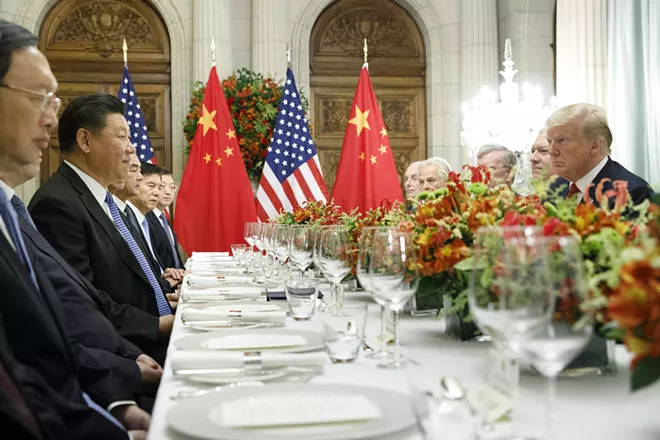 Diplomatic spirit

Chinese and American officials plan to meet in Washington D.C. for trade talks despite President Donald Trump's recent threat to enact tariffs on a wide swath of Chinese goods.
(New York Times)

Not your docs

Officials from the Trump administration told former White House Counsel Donald F. McGahn II — who was heavily cited in the Mueller report and reportedly rebuffed a request from Trump to fire Mueller — not to release documents subpoenaed by Congress because the president may want to exert executive privilege over them. The move escalates a tense standoff between the White House and the Democratically controlled House of Representatives.
(New York Times)
Eastern Washington's law man

President Trump has appointed William Hyslop to serve as U.S. attorney for the eastern district of Washington. Hyslop previously held the post in the early '90s under President George H.W. Bush and more recently worked at the local Lukins & Annis law firm.
(Spokesman-Review)


Free college

During the 2019 legislative session, Washington state lawmakers approved a plan to help low-income families making roughly $50,000 or less annually pay for state college and technical education tuition.
(Crosscut)
Sellers' market
While Spokane's housing market remains hot, home sales lag as inventory declines and prices keep on rising.
(Spokesman-Review)