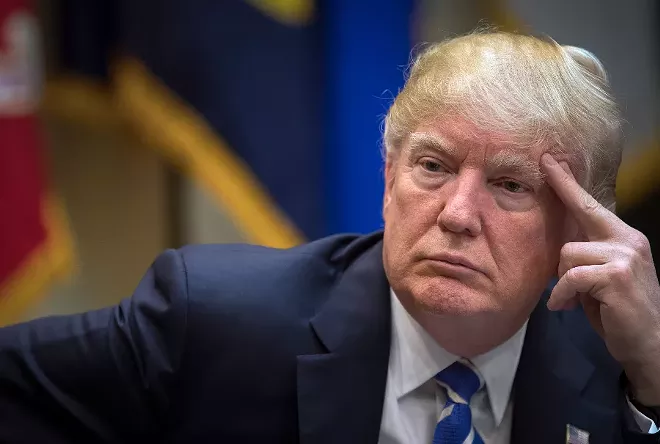 By Coral Davenport and Kendra Pierre-Louis
New York Times News Service
WASHINGTON — A major scientific report issued by 13 federal agencies Friday presents the starkest warnings to date of the consequences of climate change for the United States, predicting that if significant steps are not taken to rein in global warming, the damage will knock as much as 10 percent off the size of the U.S. economy by century's end.

The report, which was mandated by Congress and made public by the White House, is notable not only for the precision of its calculations and bluntness of its conclusions, but also because its findings are directly at odds with President Donald Trump's agenda of environmental deregulation, which he asserts will spur economic growth.
Trump has taken aggressive steps to allow more planet-warming pollution from vehicle tailpipes and power plant smokestacks, and has vowed to pull the United States out of the Paris Agreement, under which nearly every country in the world pledged to cut carbon emissions.
But in direct language, the 1,656-page assessment lays out the devastating effects of a changing climate on the economy, health and environment, including record wildfires in California, crop failures in the Midwest and crumbling infrastructure in the South. Going forward, American exports and supply chains could be disrupted, agricultural yields could fall to 1980s levels by midcentury and fire season could spread to the Southeast, the report finds.
"There is a bizarre contrast between this report, which is being released by this administration, and this administration's own policies," said Philip B. Duffy, president of the Woods Hole Research Center.
All told, the report says, climate change could slash up to a tenth of gross domestic product by 2100, more than double the losses of the Great Recession a decade ago.
The report could become a powerful legal tool for opponents of Trump's efforts to dismantle climate change policy, experts said.
The authors put forth three main solutions: putting a price on greenhouse gas emissions, establishing government regulations on how much greenhouse pollution can be emitted and spending public money on clean-energy research.
A White House statement said the report, which was started under the Obama administration, was "largely based on the most extreme scenario" of global warming and that the next assessment would provide an opportunity for greater balance.