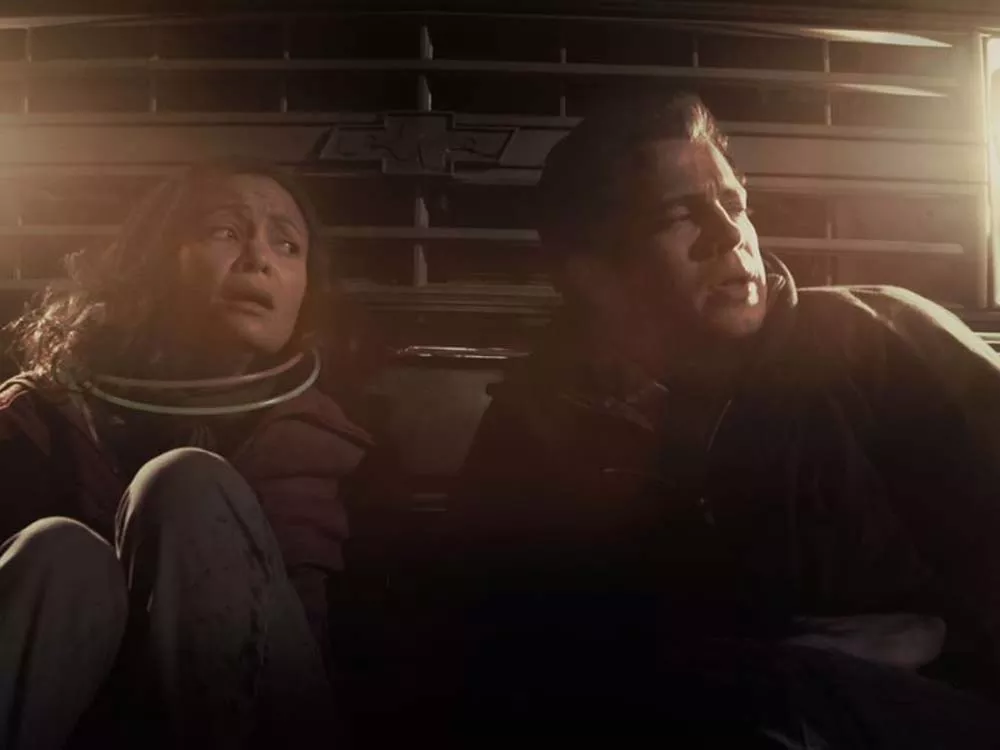 The lights go out all over the city of Detroit — maybe all over the world. And it seems that everyone has disappeared except for a tiny handful of survivors (including Hayden Christensen, John Leguizamo, and Thandie Newton), strangers to one another and with nothing apparent in common. They are left, baffled by what has happened and how to fend off their shared, mysterious fate. If they can.
How can it be that the clothing of the disappeared has been left behind in neat crumples, as if something had reached inside the victims' clothes and plucked them out in an instant? (Yes, there are shades of the rapture here.) Can it be that the shadows of the ever-lengthening nights are moving and have swallowed people whole? (Doctor Who's deadly Vashta Nerada, anyone?)
The familiar, distinctive ethos of the disaster movie takes on a far more ominous tone here, as answers remain maddeningly elusive and the possibility of survival only retreats. There is something appealing and, ironically, reassuring in the typical end-ofthe-world movie — for, surely, the audience is meant to identify with those hardy souls who survive the apocalypse and go on to a better life. But no such comfort is to be found here, in what turns into a disturbingly unexpected meditation on the meaning of survival.
The ambiguity of it all is at least as frustrating as it is intriguing. Director Brad Anderson, working from a script by Anthony Jaswinski, whips this film into something gorgeously terrifying, creating a sense of menace out of shadow and darkness — and even, in more than a few instances, out of light shining from somewhere we wouldn't expect it to be. I'm not sure I've ever seen anything like it on film. And like Anderson's The Machinist and Session 9, this is most effective as an exercise in style over plausibility.

But what a style it is.