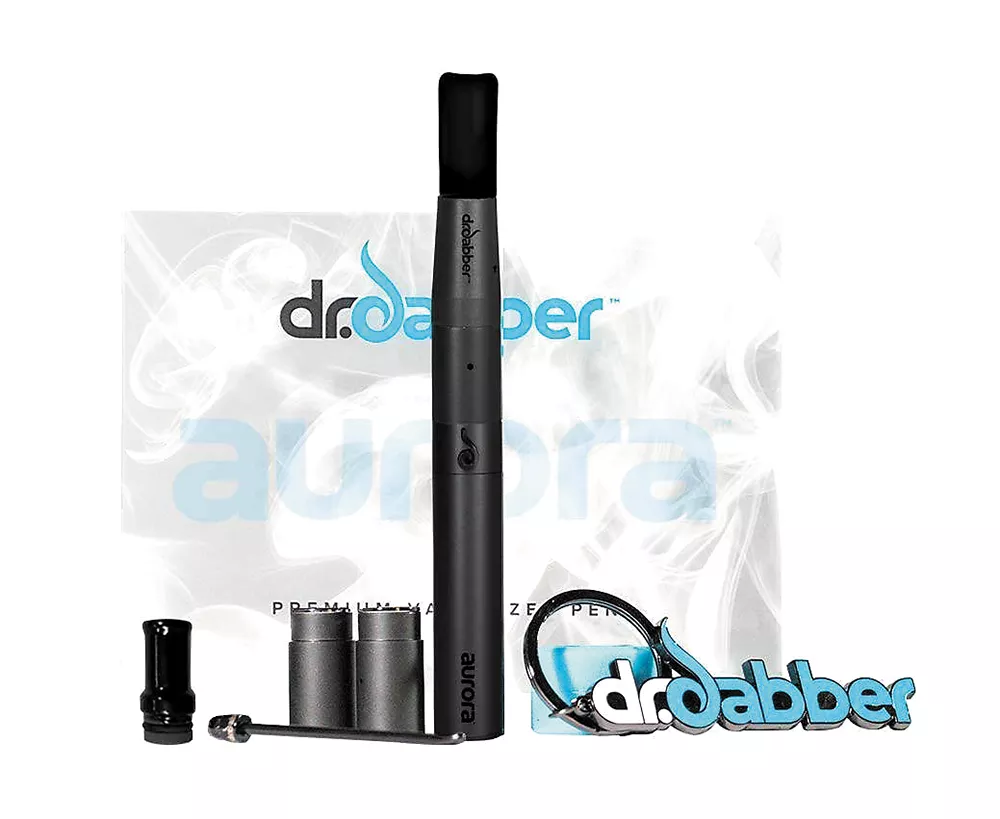 It's not just tobacco smokers who are shunning traditional combustion as a vehicle for inhaling intoxicants — potheads have jumped on board, too. If you're someone who still prefers a good ol' joint, the idea of moving into the next wave of THC delivery systems can be daunting. With scores of different vape pens in a market bogged down by vaporizing jargon, it's difficult to know where to start. How do these things even work? What form of marijuana and marijuana-based substances work with vape pens? And which vape pen is right for me?
Lucky for you, I did some asking around. Here are four of the best-selling vape pens for potheads.
1. Vuber Atlas: The biggest points in its favor are the lifetime battery warranty and relatively modest price. At about $70 for the battery, two "atomizers" (the mechanism that heats the THC concentrate), a charger, wax tool, wax container and carrying case, the Vuber Atlas is dependable and discreet. Plus, this pen has dual quartz coils, which makes for more efficient vaping, says Skyler Keller at Piece of Mind, which has four Spokane-area locations.
---
2. Dr. Dabber Aura (top): Typically, vape pens are assembled by screwing two or three parts together. The Aura, however, uses magnets, which makes for a quicker and potentially less messy set up. At around $100, the Aura also comes with three different atomizers, which gives you some options for vaping each specific type of marijuana wax or oil. The quartz rod atomizer is best for oils with lower viscosity, for example, while the ceramic heater is better for thicker oils.
---
3. Puffco Plus: This sleek pen breaks the mold by getting rid of coil atomizers typical in most vape pens. Instead, the Puffco Plus, about $100, uses a ceramic bowl. Vapers will tell you that coil heating mechanisms often distort the flavor, whereas the ceramic gives a cleaner hit. This pen also has a "sesh" mode that heats the marijuana concentrate for longer than most other pens. Take a massive rip, or share with your friends.
---
4. Dr. Dabber Boost: This is the closest thing you're going to get to a larger dab rig, but it's portable and heated with a battery rather than a propane torch. This vape "e-rig" stands about 10 inches tall, half the height of most others. A glass percolator mouthpiece extends from the battery, at about $150, the Boost comes with three different heating mechanism materials — titanium, ceramic and quartz.♦