MAGICAL FUN
This year, one of the ultimate hobbies of nerdom is celebrating its big 25th anniversary. That's right, Magic: The Gathering has already been around for a quarter century! Prospective local mages (ages 12+) interested in mastering the spell-slinging, monster-battling card game are invited to a free learn-to-play event Saturday, June 2, from 10 am-noon, co-hosted by Spark Central and the Lady Planeswalkers Society of Spokane. Since seats are limited, attendees need to pre-register at spark-central.org before showing up to dual on the battlefield. (CHEY SCOTT)
---
ON THIS WEEK'S PLAYLIST
Some noteworthy new music arrives online and in stores June 1. To wit:
FATHER JOHN MISTY, God's Favorite Customer. One of the most creative musical forces around is back with a new collection.
MAPS & ATLASES, Lightlessness Is Nothing New. The Chicago-based band is now a trio, and you can see them at Volume when they play June 2 at the Washington Cracker Co. Building.
MAZZY STAR, Still. A more aptly named album you shall not find this week.
NEKO CASE, Hell-On. When Case gets hilarious and angry, as she does on songs released so far from this one, she's just the best. (DAN NAILEN)
---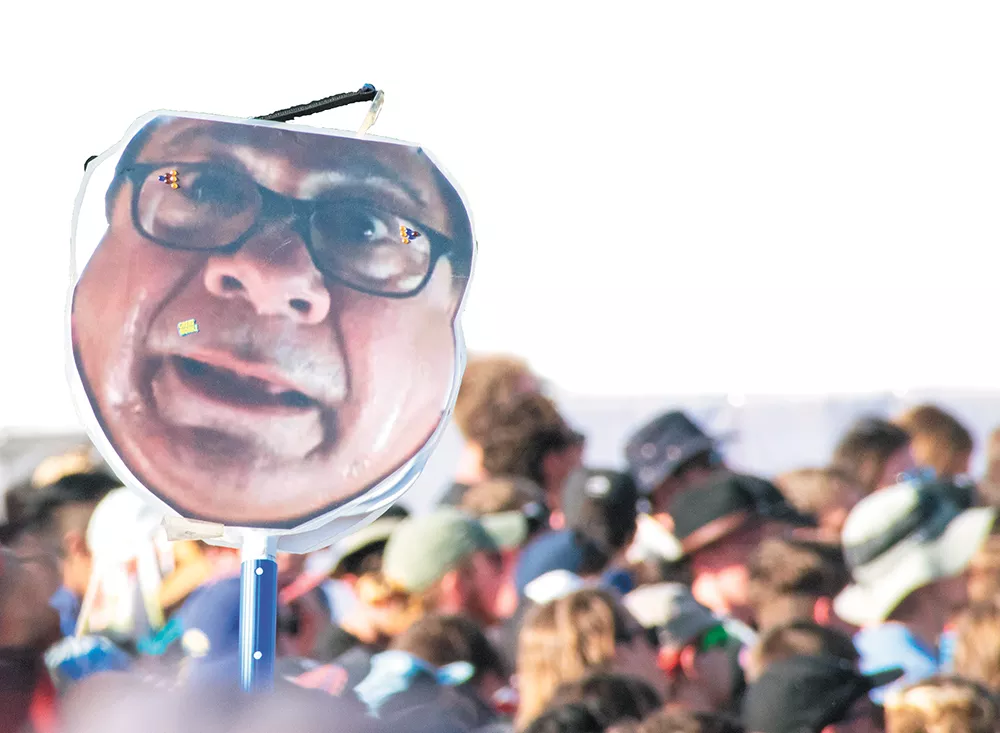 PEOPLE WATCHING
Why should you go to Sasquatch! Music Festival? Three days of great music, sure. But just by being at the festival, you never know what you'll find. This year, there was a man carrying around a pineapple on a leash like it was a dog, another man inexplicably walking around in the hot sun in a hotdog costume, and a cardboard cutout of Danny Devito's head floating above the crowd. (WILSON CRISCIONE)
---
WONG'S WAY
Ali Wong's new Netflix standup special Hard Knock Wife is a worthy sequel to her breakout 2016 hour, Baby Cobra. Once again, Wong is extremely pregnant for the filming, which does nothing but add to the laughs generated by her jokes on motherhood, sex and her quest to do, well, as little as possible. She's self-deprecating at times, slyly political at others and uncomfortably filthy for some audience members. The subject of a recent splashy profile in the New York Times is worth a look; Hard Knock Wife is streaming now. (DAN NAILEN)


---

A LITTLE TOO LATE
Roseanne Barr clearly knew her tweet Tuesday comparing an African-American woman from the Obama administration to what would happen "if the muslim brotherhood and planet of the apes had a baby" went over the line. She quickly apologized and said she was quitting Twitter, but ABC showed rare backbone in canceling the reborn (and incredibly successful) Roseanne show within a few hours. One does have to wonder, though, why ABC was willing to ignore several years' worth of racist Barr tweets before the reboot even got off the ground, and what made this week's Barr debacle the one that led them to cut ties with the comedian. (DAN NAILEN)