Destiny 2 (PS4, Xbox One, PC)
The original Destiny game consumed players back in the wild, halcyon days of 2014. Everyone was playing it. People lovingly made game art their desktop backgrounds. Many a homework assignment was skipped in favor of shootin' 'em up online. The game hearkened to the days of Halo in a way that only a "game of a generation" can, so making a sequel was an obvious move by Bungie.
The newest iteration, Destiny 2, paves over some of the rough patches of its forefather whilst keeping everyone busy, busy, busy. Destiny 2 finally fleshes out a story worth drooling over. The game also nearly overwhelms with a million and a half things to do, whether it be PvP, random wandering around, nifty side quests, raids or finishing the robust campaign itself. Parents: It will keep your children quiet and busy. Adults: It will keep you busy enough to forget about the crushing, ceaseless weight of the human condition.
Wolfenstein 2: The New Colossus (PS4, Xbox One, PC)
I considered filing a missing persons report four days after my partner disappeared into his gaming dungeon to play the newest release of the Wolfenstein franchise. He emerged thin and malnourished from his days in the pit, but with a huge grin that said those four days were a nonstop Nazi-murdering thrill.
Now, considering our current political climate and the general questioning of Nazi morality, you will either be thrilled with this game or absolutely offended. Spoilers ahoy: The Wolfenstein games are centered around killing Nazis. Wolfenstein II happens to kill Nazis in a hilarious retro sci-fi alternate universe! Try to be stealthy, spray-and-pray, lasers to the face, whatever — this is your chance for some catharsis.
If it isn't obvious by the themes of murder and Nazis, this is not a child-friendly game. If you have moral aversion to the pervasive culture of violence in our society, this probably isn't your game either.
Middle Earth: Shadow of War (PS4, Xbox One, PC)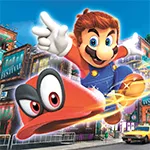 You're not picking up this latest iteration of a Lord of the Rings game for the stunning gameplay, flabbergasting plot, or earth-shattering new characters. Everyone knows you're picking Middle Earth: Shadow of War for interactive fanservice that scratches that LOTR itch.
"We need more magic rings and uruks and piccolo themes and evil sky eyes!" cried the masses, clutching their limited edition box sets of the films. The video game gods replied with a solid continuation of the series that includes all of our favorite players (Sauron, obviously) and a surprisingly detailed horde of disfigured uruks to slay. Probably not for kiddos, unless you're in the camp of "violence doesn't count if it's high fantasy violence."
Super Mario Odyssey (Switch)
If you took my advice last year and bought the gamer in your life a Nintendo Switch, you're set up for success with this gift suggestion. If you didn't take my advice, go drop some coin on a Switch or make sure they already have one.
Moving on, Super Mario anything pretty much guarantees a hearty smile and jolly wink from your gamer as soon as they pop open that wrapping paper. As it turns out, Mario's latest escapade is well-written, thoughtful, creative and cute. The game isn't overtly challenging, leaving exploration as the main hurdle. You have to poke around to find objectives and then churn that gray matter to divine out how to seize your prize. Absolutely appropriate for offspring and pleasantly satisfying for responsible, tax-paying adults as well.
Definitely NOT...
Star Wars: Battlefront II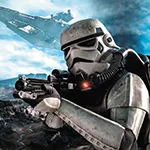 Star Wars: Battlefront II stirred up some gamer-community resentment this year. What grievous transgression felled the good standing status of the game? A fat and sassy trend of overly predatory microtransaction bologna.
Let's illustrate with a narrative. Young Billy walks to the store and forks over $80 for his treasured copy of Star Wars: Battlefront II. Billy leans a bit sadistic and just cannot wait to fire up the game as Darth Vader, the maleficent hero of his dreams. "But what?" Billy cries as he realizes the Darth Vader character is locked. He is presented with a dastardly choice — either grind in-game for a bajillion hours or pay money to unlock the character. Developers have increasingly transitioned to a model where they make goals practically unreachable, while providing a paid way to get there instead. Thus, consumers are left with a model where they pay nearly $100 for a game, but have to swipe that card again to actually get to content. This just isn't chill.
The Legend of Zelda: Breath of the Wild (Wii U, Switch)
A truly creative gaming experience is directly proportional to the increasing popularity of open-format sandbox games centered around detailed, sans-narrative, explorative worlds. The Legend of Zelda: Breath of the Wild is mildly survival driven and almost completely devoid of an oppressive main campaign that thou shalt follow — genuinely refreshing.
It's something Zelda, and everyone loves a familiar canon. It's something Zelda, so it's completely kid appropriate. In case you're not familiar, here's a pro insider tip: The guy with the green hat is Link, not Zelda. Many a condescending chuckle has been uttered by hardcore gamers who mock the plebes who make that aforementioned mistake.
Homemade Fingerless Gloves
Are you a grandma who likes to knit? Are you a hip, young millennial who wants to get back to humanity's roots with traditional, artisanal crafting? Whip out your fair-trade, hand-spun, ethically sourced yarn and your giant, metal-knitting-stabby sticks and get to work making fingerless gloves.
The important adjective here is fingerless. The goal is to warm the hands whilst leaving the fingertips exposed. Gamers like to really feel the raw, uncensored feedback from their keys; thus, the fingertips must remain bare. Mom's basement is chilly and their talent will be hindered by cold fingies.
Electric Blanket
In the same arena of "get some gloves because it's cold in the dank, musty gaming den" lies the need for an electric blanket. Before the acquisition of my own electric blanket, I didn't realize the raw, unbridled, guttural joy that being wrapped in downy heat provides. These blankets are chicken soup for the cold and cranky soul — a sort of primal joy that should be grouped with eating, community, shelter and copulation.
One person doesn't need anything larger than a throw or twin size blanket to encase them while poised in the gaming chair. ♦