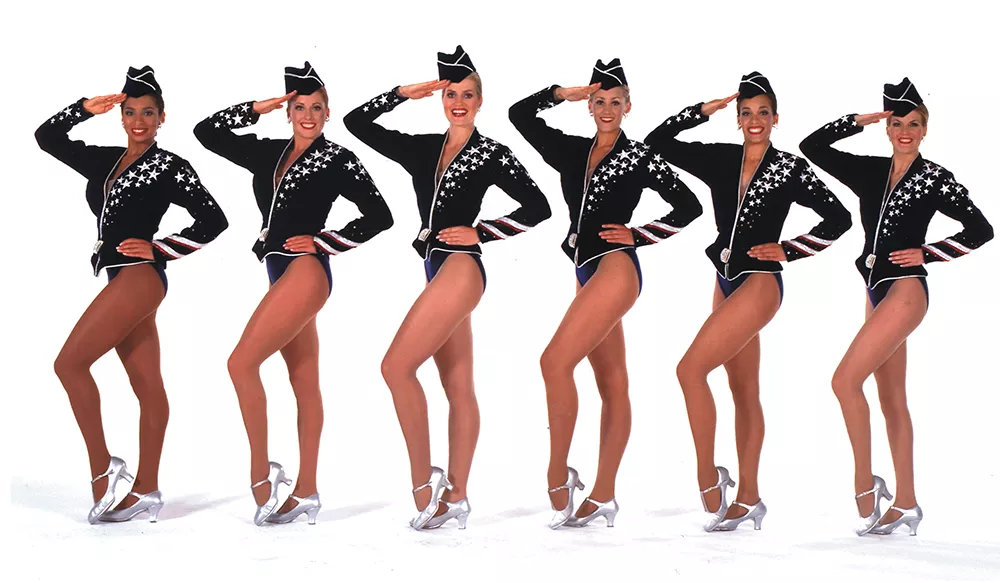 It's here, it's real, it's happening: Donald J. Trump is set to be sworn in as the 45th President of the United States of America. Here is your guide to the huge day.
When: Trump is scheduled to take the oath on Friday, Jan. 20, at 9 am PST; tune in a couple of hours earlier for commentary and performances.
Where: West Lawn of the U.S. Capitol.
The Magic Words: "I do solemnly swear (or affirm) that I will faithfully execute the office of President of the United States, and will to the best of my ability, preserve, protect and defend the Constitution of the United States." With these 35 words, Trump is officially president No. 45. (Note: Mike Pence will be sworn in as VP shortly before Trump; don't miss it.)
Watch Out For: Trump said he didn't want any "A-list celebrities" at his inauguration, and his wish will be granted. Though numerous performers were name-dropped by the Trump transition team — Andrea Bocelli, Garth Brooks, Cèline Dion and KISS — all ultimately declined. There was the vehement "Incorrect. He will NOT be performing." from Elton John's publicist, after a Trump transition team member said he'd appear, and some celebs just didn't want to face the backlash.
Regardless, the show goes on, and it will feature: The Mormon Tabernacle Choir* in what you may call tradition, this being its sixth presidential inauguration appearance. Its 360 members have previously sung for Lyndon B. Johnson, Richard M. Nixon, both Bushes (sorry, Jeb), and Ronald Reagan, who dubbed them "America's Choir." The Radio City Rockettes**, the iconic, eye-high-kicking female dance troupe, will bring lots of synchronization, old-fashioned glamour and cool ballet-tap-jazz dancing. "The Star-Spangled Banner" will be sung by 16-year-old soprano Jackie Evancho*** of America's Got Talent. Evancho, who has performed for both President Obama and Trump multiple times in the past few years, will close the ceremony.
Crowds: 800,000 people are projected to fill the streets surrounding the U.S. Capitol for the big event. By comparison, a record 1.8 million people packed the National Mall in 2009 to watch Obama's first swearing-in; before that, Lyndon B. Johnson held the title with 1.2 million in 1965. Trump's numbers are looking more like Bill Clinton's at the moment, but higher than George W. Bush's peak 400,000 attendees. (There's also the question of whether that 800,000 figure may be padded slightly, due to the Women's March on Washington the very next day, which may see as many as 200,000 people marching from the Lincoln Memorial to the White House.)
Weather: Remember the chilly 28-degree day of Obama's 2009 swearing-in that people still swear was "colder than you think"? That was actually one of the five coldest inaugurations in history, though attendees at Ulysses S. Grant's 16-degree day and Ronald Reagan's 7-degree ceremony might beg to differ.
The D.C. forecast calls for temperatures in the mid-40s to low 50s when Trump takes the oath, actually putting him in the running for one of the five warmest inaugurations. Weather matters. President William Henry Harrison famously wore no coat or hat during his 1841 inaugural address, which went on for nearly two hours, and died a month later of pneumonia.
'I Have the Best Words': Inaugural speeches have given us "The only thing we have to fear is fear itself" (Franklin D. Roosevelt) and "Ask not what your country can do for you, ask what you can do for your country" (John F. Kennedy). Most addresses clock in around 2,400 words. Or, in Trump terms, 90 tweets. ♦
LEVELS OF DISSENT
* A bit: Member Jan Chamberlin quit the choir on Dec. 29 after "searching [her] soul."
** A lot: On Dec. 22, Rockettes dancer Phoebe Pearl said online that she and others were "embarrassed and disappointed" to find they were required to perform at the inauguration, according to a union email. Their union, the American Guild of Variety Artists, later made a rare exception, allowing both half- and full-time dancers to opt out.
*** None: Evancho was honored to accept. Now in the spotlight, she and her transgender sister, Juliet, are trying to keep the political out of the personal. They said they just want everyone to be accepted, whether they're LGBTQ or singing for their country.