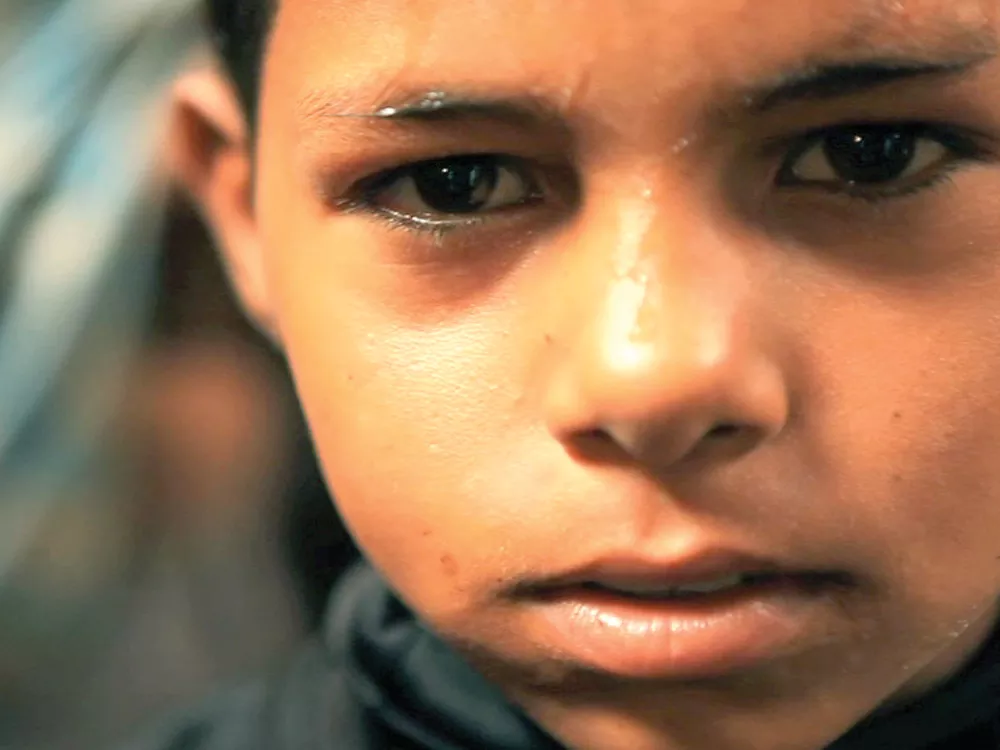 Okhwan Yoon pauses to look over a ledge above Kathmandu. It's early on the morning of July 24th , 2010, and he has traveled the world on his bicycle for over 3,300 days, visited 190 countries, collided with six vehicles, and consequently endured five surgeries.
His journey's purpose is to inspire peace between the divisions of his homeland, Korea, but today he's nearly weeping over a fly. He's seen flies in northern Africa, Turkey, China, Japan, etc., but this one resembles the kind back home, and he's suddenly bursting with emotion.
It's fitting that we meet Yoon early on in Life in a Day. He may be just one of the more than 80,000 average people from 192 countries who contributed more than 4,500 hours of footage for this documentary film, but his worldwide search for a semblance of peace resonates with the movie's portrait of our global life in a single day.
For this groundbreaking film, director Kevin MacDonald (The Last King of Scotland) teamed up with the production company of Ridley Scott (Gladiator, Alien), which then joined forces with YouTube to create a singular documentary. Intending for it to be a time capsule, the team asked thousands of people to take out their cameras and document their lives on July 24 th , 2010, and then upload the videos to YouTube. Entries were screened by the production team and then pieced together (in what must have been a painstaking process) by editor Joe Walker (Hunger).
Compiled into a polished montage of unbiased themes and moments, the final product depicts what life was like on Earth that fateful Saturday of last year. It's a documentary that is what it should be: a document.
The significant news that day consisted of the 21 deaths caused by a stampede during a "love parade" in Germany. It's in there. The paramedics give CPR to victims while everybody walks over them, oblivious. It's a metaphor in miniature: Billions of people are going about their days, every day, unaware of the tragedies occurring every second.
The film doesn't shy away from misery. It graphically depicts one woman's battle with cancer, a young boy lighting incense in memory of his mother, an army wife crying after a Skype session. Neither does it have an abundance of joy. And, like most days, Life in a Day is occasionally just mundane.
Some of the footage is gorgeous, some of it intimate, as we meet people from bustling cities to remote jungles. And that intimacy brings out raw feelings. The way the filmmakers weave symbol and narrative structure through various segments — relating them regardless of remoteness of geography or lifestyle — is powerful.
It's like Yoon identifying distinct and unrelated flies until he spots a familiar one in a different country. He can suddenly connect one place to the other.
Despite its massive crowd-sourcing, the film — as a portrait of a single day — is still incomplete, of course. But by sifting out the similarities in each of its unique moments, finding the harmony between isolated instances, it leaves a cohesive impression of what it means to be alive right now. Or about a year ago, anyway.