Casinos: Both Northern Quest Resort & Casino, run by the Kalispel Tribe, and the Spokane Tribe Casino can be found in Airway Heights, while the Coeur d'Alene Tribe's Coeur d'Alene Casino is in Worley, Idaho. All are participating in Inlander Restaurant Week and have plenty of slots and gaming options, of course, but also feature clubs, bars and other entertainment.
Mountains: Mount Spokane is the closest to Spokane, with plenty of sledding, tubing, snowboarding and skiing at a reasonable price. Hardcore winter sports enthusiasts will also want to trek to the four other resorts within a short drive — Schweitzer, Silver, 49 Degrees North and Lookout Pass.
Downtown Spokane shopping: River Park Square, the mall just south of Riverfront Park, is the central shopping attraction, featuring mainstays like Nordstrom, Nike Factory Store and the Apple Store. But don't miss the independent bookstore, Auntie's, or Boo Radley's, where the quirkiest, strangest and most Spokane of items reside.
Downtown Coeur d'Alene shopping: As a tourist town, Coeur d'Alene is perfectly prepared for visitors. Most of the shopping is concentrated on Sherman Avenue. Kids will love scampering about Figpickels Toy Emporium, culture lovers will want to see the paintings and sculptures at the art co-op Gallery Northwest, nostalgic old-timers may be most interested by Crow's Nest Antiques, while bargain hunters will want to seek out the smattering of thrift shops along Fourth Street.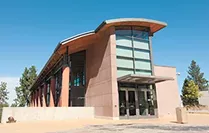 The Museum: The Northwest Museum of Arts and Culture, or the "MAC" as locals call it, is just a few blocks west of downtown in historic Browne's Addition. An exhibit of studio glass artists, including the renowned Dale Chihuly, opens on Feb. 23. Hours and admissions prices at northwestmuseum.org.
Riverfront Park: It's the centerpiece of downtown and the single biggest legacy of Expo '74. During the winter months, the park's ice ribbon, filled with skaters, is by far the most popular feature. But your kids will want to ride the historic Looff Carrousel or feed the metal goat statue (press the button, and it eats garbage). Then follow the gondola line across the street to check out Spokane's widely adored Huntington Park.
Cork District: Pick a wine pairing to go with your meals. Spread out throughout downtown Spokane, the Cork District brings together more than a dozen different wineries within easy walking distance. Browse corkdistrict.com, where you'll find a map and winery listings to plan your Cork District tasting route, along with a few other wineries located further afield.
Ale Trail: What the Cork District is to wine, the Ale Trail is to beer. In the past decade, the number and quality of brewers in Spokane has exploded. Go to inlandnwaletrail.com to get the map of more than 30 regional brewers, and pick what sounds good. We suggest at least hitting up the nationally renowned No-Li Brewhouse.
Movies: There are the chain theaters where you can check out the latest flicks, of course, including AMC in River Park Square and Regal at the NorthTown Mall on Division Street. We also recommend some local alternatives. The Garland discount theater has long been a community icon (see the milk-bottle-shaped ice cream shop a block west while you're there), while the Magic Lantern on Main Avenue downtown always has a great assortment of documentaries, foreign films and lovably pretentious indie flicks.
Trails: Depending on the weather, take a bike ride on Fish Lake Trail, or hike along the many paths of the Bowl and Pitcher to the west or Indian Painted Rocks to the far north. Keep your eyes open for marmots — Spokane's unofficial mascot — scurrying about.