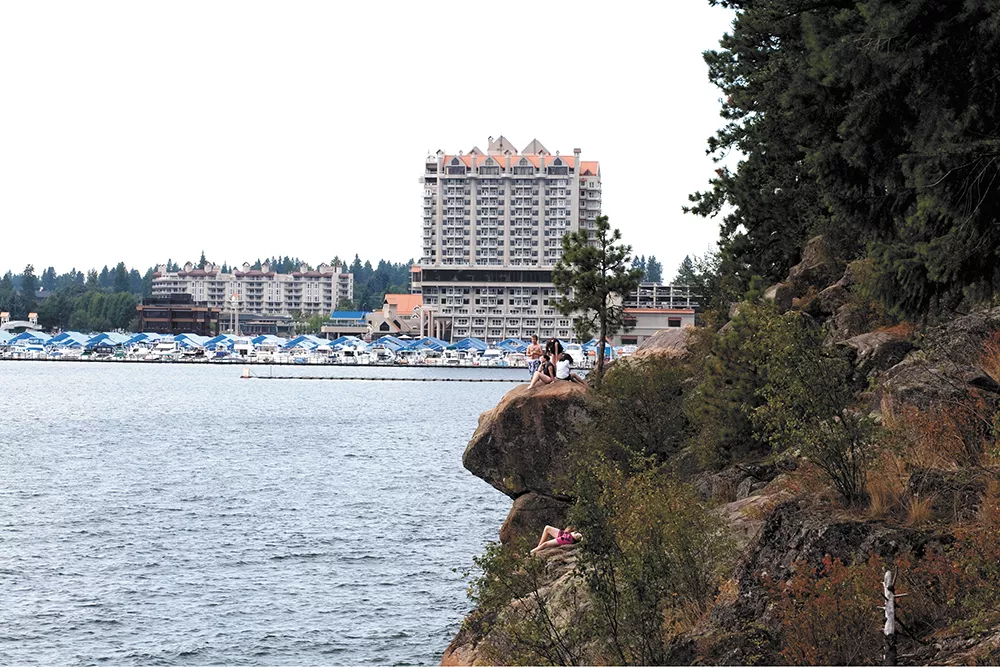 Midtown Coeur d'Alene. The pedestrian-friendly strip of restaurants and shops that runs north-south along Fourth Street in between Garden and Harrison avenues. Friendly people. Artsy streets. Local vibes.
What's not to love?
We asked Inlander readers about their favorite part of this district in Coeur d'Alene. Their response?
The lake.
Yes, it's hard to compete with the Lake City's namesake — despite the fact that Lake Coeur d'Alene is in an entirely separate section of the city... Alas, a few hundred people voted for the lake as the No. 1 part of Midtown, and you can't deny the will of the people.
But you know what? Maybe they have a point. Coeur d'Alene City Park's beachfront is a mere 1-mile walking distance from Midtown's northernmost avenue, Harrison, which makes for a fairly short trip, from wherever you are, to the lake.
Plus, you get to check out all of the restaurants, shopping boutiques and bars along the way, all of which our trusted Best Of voters collectively ranked as the second, third, and fourth best reasons to visit Midtown, respectively.
There's the Bluebird (a new personal favorite of mine), with its funky Old West decor, casual-yet-upscale entrees and occasional live music. And of course, there's Capone's Pub & Grill, a favorite among voters, with its laid-back atmosphere, 40 beers on tap and alleged "best pizza in town."
Coeur d'Alene is a fun town. But if you're an outsider, it's hard not to feel like a tourist everywhere you go. That feels like less of a problem in Midtown.