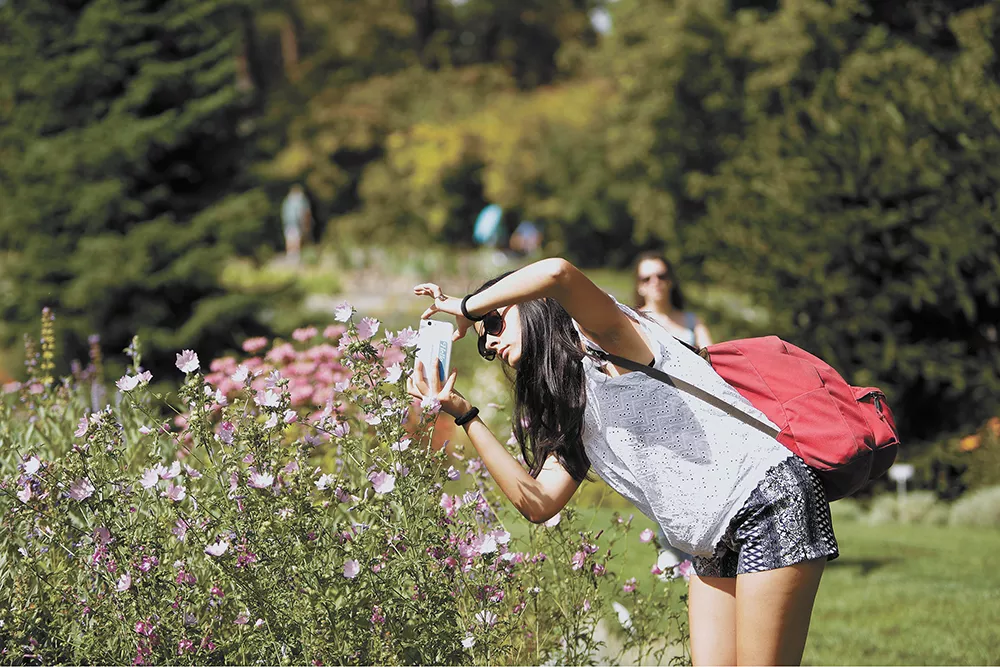 The people were unequivocal: The South Perry District and Manito Park are the most popular reasons to visit the South Hill, and for good reason.
Manito Park is sprawling and beautiful, with 78 acres of native and cultivated landscape and 20 acres of botanical gardens. The Japanese Gardens are especially tranquil in the summertime. The massive park has enough room and various attractions for all types of people, including live-action role-playing enthusiasts, bird watchers, flower experts and kids. And there are free concerts in the park as well during the summer season.
Meanwhile, South Perry District is flourishing and vibrant, with a diverse array of hip bars and eateries, like Perry Street Brewing and Wisconsinburger. Otherwise, there are thriving community events, like Thursday Market. All in all, the neighborhood is a looker and has some pretty stellar food, drink and businesses in it.
But those two areas aren't the only reasons why you should visit Spokane's South Hill, according to our beloved readers. One jokester cited "sneering at the plebes and peons below with their little lives" as a selling point. Another pointed to the "thrilling rush of possibly being robbed," while one person wrote "dangerous driving in the winter." Obviously, not everyone views South Hill the same way.