It was quite a moment for Spokane last Wednesday, when Gov. Jay Inslee signed a new law that allows Washington State University to launch its own medical school. The next day, at the WSU Spokane campus, Inslee was joined by WSU President Elson Floyd and WSU Spokane Chancellor Lisa Brown to celebrate how a series of unlikely events may add up to a med school here.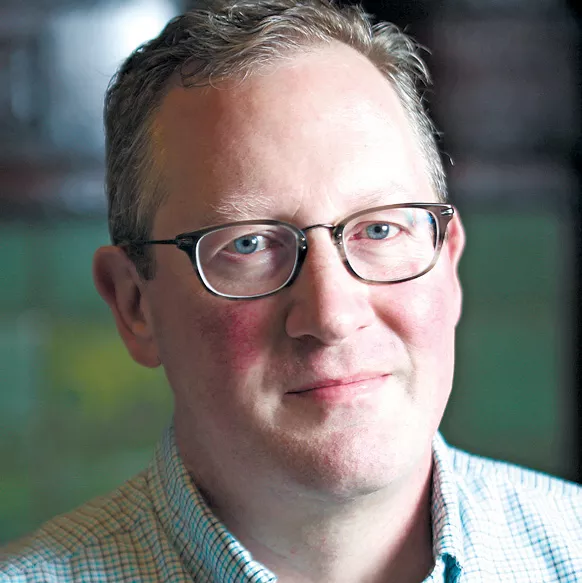 I was down poking around the edges of campus recently; I spent eight summers working at Peirone Produce, my grandfather's business. Now owned by URM, Peirone Produce relocated to the West Plains back in 2010, and I heard they were finally tearing the old place down — making room for another health sciences building. I peeked into one of the old loading bays at the hollowed-out shell of a building, recalling those days, all the workers hustling fruits and veggies out to the fine people of the Inland Northwest. I could see the window in my grandfather's office, and I thought of him on the phone, buying tomatoes from California as he looked out on the green rim of the South Hill. This was a sleepy, forgotten corner of town back in the 1980s — even the Schade Brewery had been shuttered decades earlier by the twin blows of refrigeration and Prohibition.
I couldn't help but think how unlikely it all is. It took foresight to collect the land under single ownership — and later to put WSU in control. Then the legislature had to see the wisdom of investing lots of our money into health sciences classroom and lab space in Spokane. And we needed WSU to change its thinking from Pullman-first to embrace a more expansive mission, which happened with the arrival of Elson Floyd.
Then, with the dominoes in place, it took leadership — Floyd, Lisa Brown, Sen. Michael Baumgartner, Rep. Marcus Riccelli and others — to seize the opportunity. Before Spokane could even quite make up its mind about what it thought of the notion, the University of Washington — holder of a literal monopoly for almost a century — was outflanked and the doors of opportunity swung open. Yes, it's true that the funding piece has not entirely been solved, but change is happening — and fast.
When I saw the walls coming down on the past, right next to shining new buildings, I envisioned an expanding campus sending waves of development across the railroad tracks to the south, connecting to Gonzaga, to downtown and beyond. The old neighborhood isn't sleepy now; today's it's poised to become a beacon of learning, drawing new energy and opportunity to Spokane. ♦