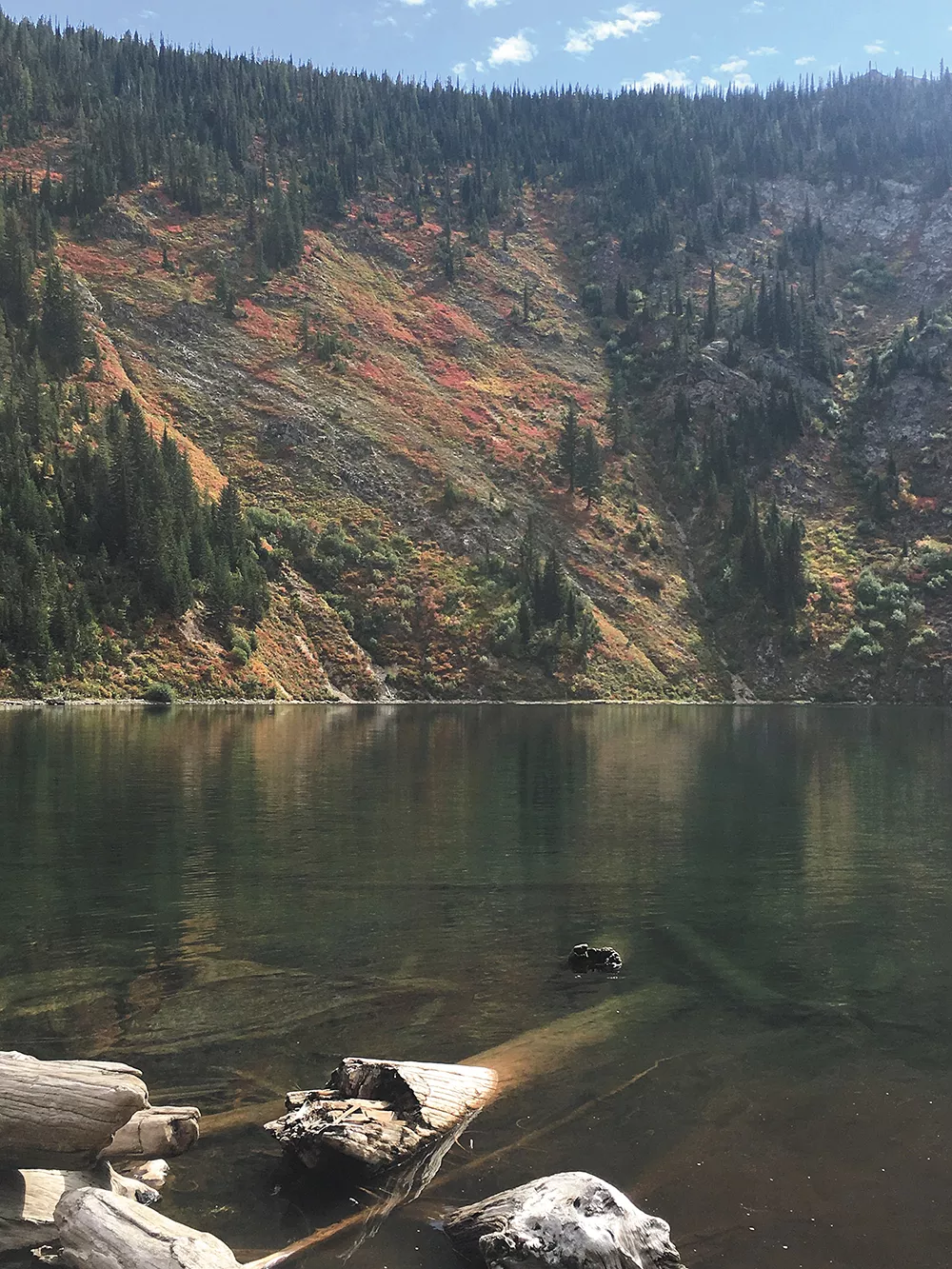 Rising up like a beacon from the downtown area, TUBBS HILL is more than 120 acres of pathways for all levels of hikers and accessible from several entry points along McEuen Park and off of 10th Street. A popular local favorite any time of the year, Tubbs Hill appeals to birdwatchers, dog walkers (dogs must be on leashes) and nature lovers alike. For a printable brochure, visit cdaid.org.
Heading out of town and with equally majestic views is the MINERAL RIDGE TRAIL overlooking Wolf Lodge and Beauty Bay both. A favorite of eagle watchers in the late fall and early spring, the trail is easily accessed from Exit 22 off Interstate 90 and offers paved parking and modest facilities for day use.
For panoramic views of the Coeur d'Alene basin and distant prairie, you can't beat CANFIELD MOUNTAIN's trail system. Tucked into a north Coeur d'Alene neighborhood off 22nd Street and Shadduck Lane, the trail system offers 24 acres of intermediate-to-advanced hiking and mountain biking trails.
Although it may be better known for its easy bikeability, the TRAIL OF THE COEUR D'ALENES is an excellent hiking trail, making up in distance what it lacks in hills with 72 miles of scenic walkway (dogs allowed on leashes). Start (or end) your hike in Plummer, near the COEUR D'ALENE CASINO, where you might treat yourself to dinner or a spa day after your hike. Or pick up the trail along any of 19 trailheads, including the charming lakeside town of Harrison.
North Idaho's CENTENNIAL TRAIL also offers 23 miles of a smooth, paved trail that hugs the shore of the Spokane River and eventually lake Coeur d'Alene, offering views of spectacular fall scenery along the way. For a shorter walk with water views, start the trail at Riverstone (mile nine) and stroll to downtown Coeur d'Alene. The stretch from the COEUR D'ALENE RESORT GOLF COURSE to Higgens Point is also a stunning, albeit hilly, stretch, so you can justify an indulgent meal at TONY'S near the trail's end. Walk on!
---
Upcoming Events
Scarywood
OCTOBER 4-27
The nightmare you'll never forget continues this weekend. Scarywood has put a terrifying twist on the rides, and you can face your fears and explore elaborate scare zones featuring evil clowns, creepy dolls, crypts and crime scenes. General admission $33, 7-11 pm.
Skate Park Grand Opening
OCTOBER 6
Coeur d'Alene's new skate park promises to be the premiere park in the region. Celebrate its grand opening and enjoy live music, pro demos, giveaways, food and an appearance by skate icon Mike Vallely. 10 am to dusk, 480 Garden Ave.
CDA Cellars Live Music Lineup
OCTOBER 6
Ron Criscione joins CDA Cellars music lineup on Saturday, providing optimal ambiance for sipping in the winery's alcove. No cover charge, CDA Cellars, 4-7 pm.