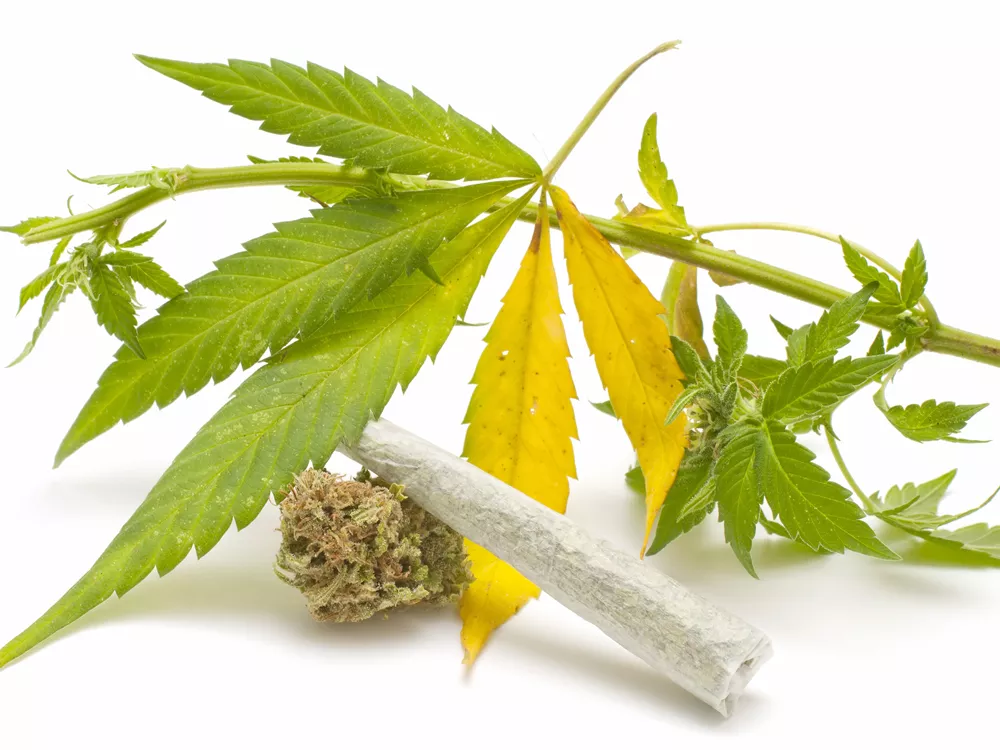 NOW HIRING
The Liquor Control Board is looking for someone someone to take the lead on this whole Legalizing Marijuana thing. The agency is hiring a "marijuana licensing and regulatory manager" — someone to manage just about everything that comes along with Initiative 502, which legalized recreational marijuana for people 21 and older, but gave the board a year to craft regulation of the drug.
The new regulator will oversee ongoing public comment, the implementation of regulation and "state, local and federal agency collaboration," according to a post about the job on the state's website. The gig pays between $80,510 and $87,664 a year and is based in Olympia.
In total, the board hopes to hire about 35 new staffers to help regulate pot, but that's dependent on the state's yet-to-be-approved budget.
— HEIDI GROOVER
UNDER INVESTIGATION
Former Interim Police Chief Scott Stephens remains on administrative leave from the Spokane Police Department pending the outcome of an unspecified internal investigation.
Department spokeswoman Officer Jen DeRuwe confirms Stephens was placed on paid leave last month, but did not release any details regarding the nature of the internal inquiry. She says no one else has been placed on leave in connection with the matter.
"No other information [is] being provided to the public," she says.
Stephens, who joined the department as a reserve officer in 1984, rose through the ranks to major of the Operations Bureau. He served as interim police chief from January to October 2012, at which point newly arrived Chief Frank Straub took over the department.
Officials say Stephens was placed on leave Dec. 20, the day before Straub revealed a new command structure that included demoting Stephens to the rank of captain. Earlier that month, Stephens said he was excited to lend his institutional knowledge to the new chief's efforts to "develop a strong command staff."
— JACOB JONES
COLLEGE PORN
It took less than two years for the abandoned website of the Whitworth University student newspaper to start redirecting visitors to a hardcore pornographic website.
Type in "thewhitworthian.com" into browser and you'll find a review of the new Hobbit movie and a profile of an undocumented immigrant student. But type in "whitworthian.com" — the newspaper's URL until 2011 — and it will automatically direct you to NomPorn, a website brimming with sexually explicit images.
"OK… that's awesome," former Whitworthian editor-in-chief Jerod Jarvis sarcastically says upon seeing what the website had become. "Unfortunately, we feel we were screwed over by College Publisher."
Jarvis helmed the paper in 2011, when it opted to move away from College Publisher, a platform that managed hundreds of college websites. MTV U had sold College Publisher to a private firm, which began to charge for the previously free service.
Eventually whitworthian.com was auctioned off. A look through screenshots at the Internet Wayback Machine and Domain Tools show that the site has taken a number of forms since August of 2011, including a Wordpress blog composed in the Thai language. But now it's been registered by someone out of Tel Aviv, Israel, and forwarded to pornography.
Casey Smith, product developer at College Publisher, says the domain shouldn't have lapsed: Domains are usually owned by the client, not by College Publisher. "That's awful for Whitworth right now," Smith says.
Whitworth University only heard about the problem on Tuesday, says university spokeswoman Nancy Hines. They're emailing the owner in Tel Aviv to ask him for the domain back and are pursuing legal actions through InterNIC, an agency that handles domain name complaints.
Whitworth University filters pornography on-campus, Hines says, it's unlikely the porn site could be accessed from campus.
— DANIEL WALTERS